Looking for a new trivia game to play?  Check out the Stop Categories Word Game app by Fanatee!  Stop Categories is an exciting, clever turn-based word game you play with friends.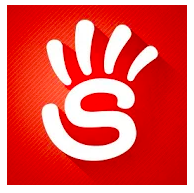 The app's developer, Fanatee, is a game development studio founded in 2013.  This game studio:
"…has a global identity and Brazilian roots. We make games that millions of people around the world play every single day.

We use the latest technology to improve the game experience of our players and position ourselves one step ahead in our industry…"
Fanatee's Stop Categories trivia game "gets your adrenalin pumping and your brain working with exhilarating trivia battles for the quick-witted."
The concept is pretty simple: randomly select a letter and type a word for each of the five categories that starts with that letter.  The player that gets the most correct words wins!
Overview of Stop Categories Word Game:
Turb-based, fast-paced word trivia game
Find words in more than 200 categories
Unlimited fun with challenging categories to choose from
Some examples of categories include:

Countries
Dog Breeds
Words with "X"
Human Body Parts
Superpowers

Go head to head with your friends on Facebook and Game Center
Achievements to unlock and conquer the game
Learn a new language!

Play in English, French, Spanish, German, Italian, and Brazilian Portuguese
Check it out on the App Store or Google Play to learn more!
Click here to view other apps available from this developer.