Are you looking for an app to help track – and make sense of – your medical results?  Check out the Ornament Health Monitoring App!
Ornament Health Advisor is an app that groups "all available biomarkers for each organ together into an easy-to-understand highlight and estimates the possibility of something being wrong."  It checks all values and suggests a possible diagnosis.
(Disclaimer: Before continuing, please note this app is in no way a substitute for medical consultation or check-ups.  It's important to keep up with normal visits to your doctor and specialists, even if nothing is bothering you.  The Ornament Health Advisor app aims to help you learn how to monitor your health and notice changes in the early stages so that you can take action quickly and stay healthy for as long as possible.)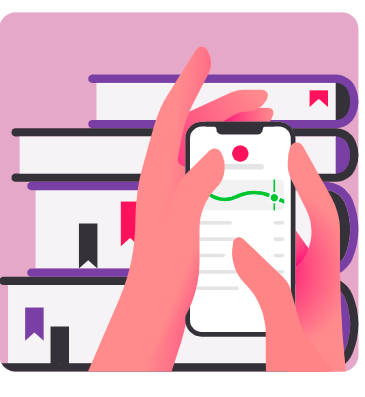 The app uses clever analytics and algorithms to make understanding your different test results as simple as possible.  Since medical records contain sensitive information, here's how Ornament protects users' data:
"People trust us with sensitive data, and we take that trust seriously. We focus tremendously on data security and use only up-to-date and proven data storage solutions. We only store data needed to analyze your health, including gender, date of birth, and test results. The data is depersonalized and cannot be traced back to you. We use secure data centers and transfer information over a secure protocol. We never sell any user data or store payment data of any kind. We describe in detail what we do with your data in Privacy Policy. You can read how we protect it here."
In addition to monitoring your own health records, you can also make separate profiles and monitor the health of different family members.  At the present moment, Ornament can only analyze data for adults only.
Here's how Ornament Health Monitoring App works:
Download the application on your iOS or Android device and complete the simple registration

You will only need an email address to register
All your data is stored anonymously to protect your privacy

Next, take a picture with your smartphone of printed lab results, or forward PDFs with results to labs@orna.me.

You must send them from the email you registered with

The app recognizes and organizes biomarkers

Results appear in the app in no more than a day, usually even faster
You'll receive a notification when everything is ready

Ornament Health Advisor will sort your data and build graphs of biomarker dynamics

If you specify your gender and age, the app will show reference ranges for each biomarker

You can create as many profiles on the app as you have loved ones to watch over

You can see each of their results and histories at a glance, without hunting through paperwork
Click here to view upcoming features for the Ornament Health Monitoring app.
Check it out on the App Store or Google Play to learn more!