Most of today's households include one or more smart speakers, like Alexa or Google Home. But the problem with smart speakers is they are isolated from the web. That's where LipSurf comes in — offering voice control for the web!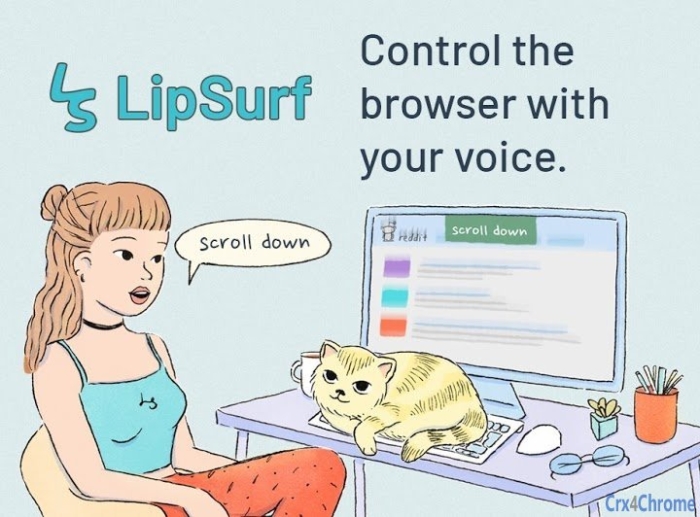 It's a tool that helps users finish everyday tasks by utilizing voice control — and it lives on the web. Simply say things, and it does them for you. From a simple task like scrolling a page or playing a video to a more complex shortcut, this tool provides voice productivity and convenience.
It's especially helpful for people with disabilities who may not be able to use a keyboard due to physical impairment or motor issues, such as cerebral palsy, Parkinson's disease, stroke and multiple sclerosis.
What LipSurf Can Do
A few examples of how you can use LipSurf to tackle everyday tasks are below:
Email – Allows users to select, label, move, delete messages and more. You can also dictate emails verbally at 160wpm!
Office – Give your hands a break, and let LipSurf help you craft documents and do office tasks with your voice.
Leisure – Watch videos or browse social media with LipSurf without touching a mouse or keyboard.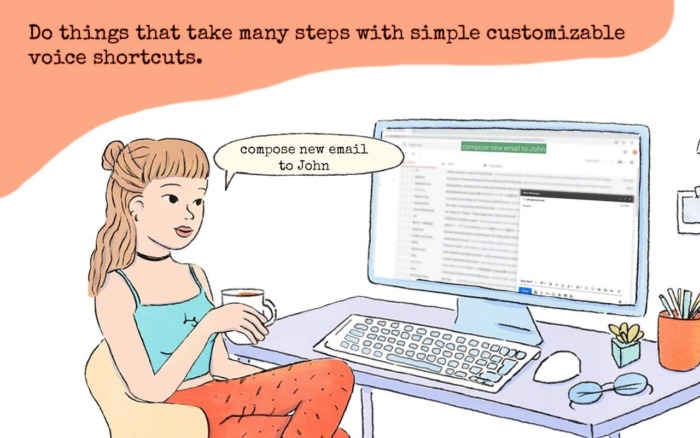 Along with these examples, the tool also allows you to add super-efficient personalized voice shortcuts to do anything, like go to websites, click buttons and fill in forms.
Some consumers choose not to own a smart speaker because they are concerned for their privacy. Unlike other brands of smart devices, LipSurf respects your privacy by not always listening. It stays offline until you say "hey LipSurf."
Plus, anyone can create a plugin — it has simple plugins, supports more than 100 languages and testing is built in.
Add this convenient, helpful and free tool to your Chrome today by visiting https://www.lipsurf.com/.