The visual, interactive learning platform, Vizzle, came from the cream of the crop. Created in collaboration with special education experts at the Monarch Center for Autism as well as researchers from Boston Children's Hospital and Harvard Medical School, it's a top-of-the-line tool from the best in the field of inclusive education.
With game-like user profiles and animated graphics, Vizzle aims to engage students with cognitive impairment. Studies show that students with disabilities learn more easily through visual and interactive means.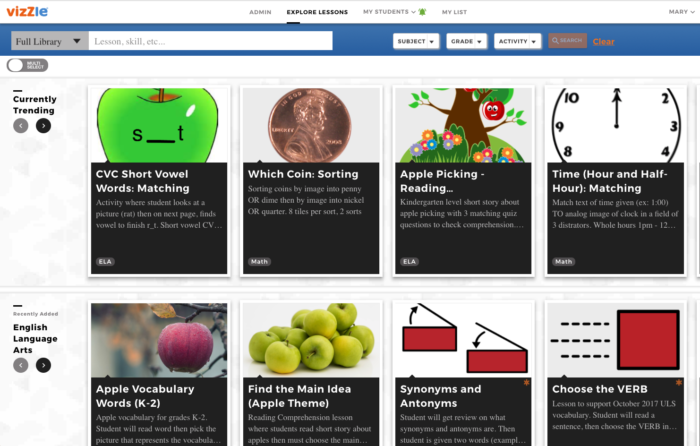 Customized Content
Vizzle is quite robust. It features a "growing library of 15,000 interactive lessons, games and activities aligned and searchable by state learning standards." All content can be customized to fit students' skillsets. Better yet, education professionals created and evaluated it.
Vizzle also monitors students' performance, making it easy for teachers to measure their progress in reaching Individualized Education Program (IEP) goals.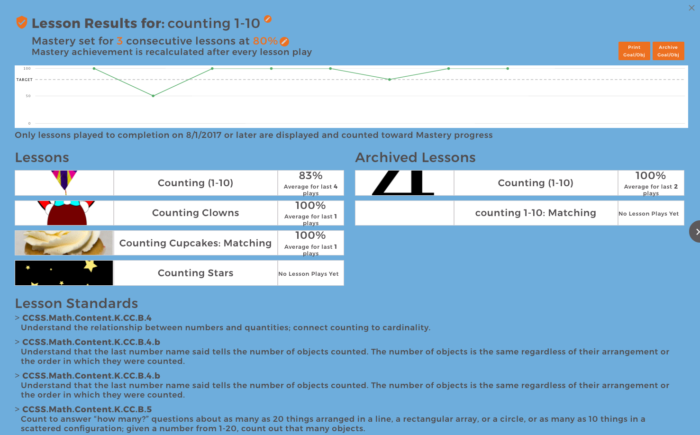 Teachers can also set certain mastery goals for students and add accommodations such as text-to-speech functionality, color, theme, visual reinforcement, etc. They can also "engage and strengthen communication with parents by sending home lessons and activities."
Vizzle Success Stories
Let's hear from some of the teachers themselves about their Vizzle success stories:
"After watching the way students could interact and the data that could be kept with Vizzle, I fell in love with the program."
— Terri Lynne Ricetti, Director of Special Education, Napa Valley Unified School District, Napa, CA
"My caseload is really diverse, and I typically get the entire classroom at one time. Vizzle is so adaptable and it allows me to accommodate each of my student's needs."
— Kristine Hampton, Speech-Language Pathologist, Conestoga Valley, SD
 "I just love Vizzle because it is so easy to use. It is so intuitive. Now students have a way to be included in the general education curriculum while differentiating at their learning level."
— Kathy Healy, District Program Facilitator, Minneapolis Public Schools
 "Once I started putting kids on Vizzle, I saw their skills on technology blow up. They've never touched a laptop and all of a sudden, they're working on technology proficiently. They'll use these skills for the rest of their lives."
— Matt, Special Education Teacher, Mesquite Independent School District, Mesquite, TX
"I definitely think that Vizzle increased (the student's) self-confidence. You can see the glow on her face because she knows that she made something happen. It's great once you see that lightbulb go on."
— Tiffany, Special Education Teacher, Mesquite Independent School District, Mesquite, TX