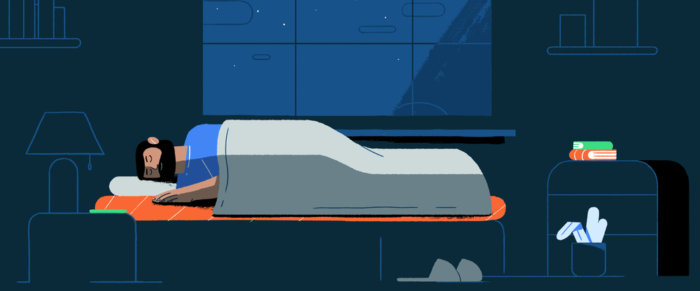 A regular bedtime and wake-up schedule improves the quality of your sleep. It can also impact your sense of well-being. This is especially true for individuals with physical or intellectual disabilities.
Sleep problems are almost three times more common in people with chronic conditions, such as traumatic brain injury (TBI), spinal cord injury, multiple sclerosis, post-traumatic stress disorder and Parkinson's Disease, than in the general population. Poor sleep can negatively impact a person's sense of well-being and make their conditions worse, including:
Depression and anxiety
Pain
Fatigue
Irritability
According to the University of Washington Rehabilitation Research & Training Center (RRTC), 40% of adults with disabilities report experiencing long-term sleep difficulties. Common sleep disorders within this population include insomnia, excessive daytime sleepiness, and narcolepsy (falling asleep very suddenly during the day).
Treating Sleep Difficulties
Changes in your behavior and environment are the first steps to treating sleep difficulties. Various iOS and Android features are now available to help people get better and more rest. These tools assist with creating a healthy sleeping routine for individuals with physical or intellectual disabilities and those who care for them.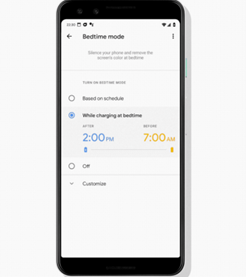 A dark, quiet environment can help with falling and staying asleep. With Bedtime mode, formerly known as Wind Down in the Digital Wellbeing settings, your Android phone can stay dark and quiet while you sleep. Bedtime mode uses Do Not Disturb to silence calls, texts and other notifications.
Based on your bedtime routine, you can choose to have Bedtime mode turn on automatically or after your phone is plugged in to charge. You can also add it to your phone's Quick Settings panel to instantly turn it on or off with a single tap. Bedtime mode is available on all devices with Digital Wellbeing and parental controls settings.
Your Wake-Up Routine
While many people focus on their bedtime routine, a successful wake-up routine is also important. It's helpful to start with a wake-up time and work backwards when you set your bedtime schedule. With the new Bedtime tab in the Clock app, you can set daily wake times as well as sleep times.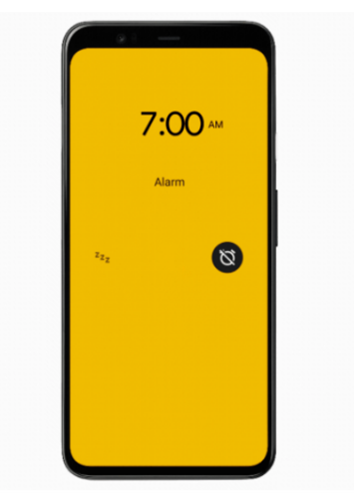 In Clock, you'll see a preview of tomorrow's calendar and a tally of the total hours of sleep you'd get, and you can adjust your bedtime if needed. This tool helps users maintain a more consistent sleep schedule.
Clock also offers a Sunrise Alarm. To avoid interrupting deep sleep and wake up more gently, the Sunrise Alarm gives a visual cue that wakeup time is approaching 15 minutes prior to your audio alarm.
For many people who find it hard to fall asleep, one factor may be distractions like television or social media. YouTube has made it easier to set helpful boundaries by offering a bedtime reminder within the app. You can choose to see the reminder at bedtime or after your video completes. And if you need a bit more time, you can hit snooze to continue watching and be reminded again in 10 minutes.
Setting the Ground Rules
While adults may not need digital ground rules around bedtime, children may likely benefit from them.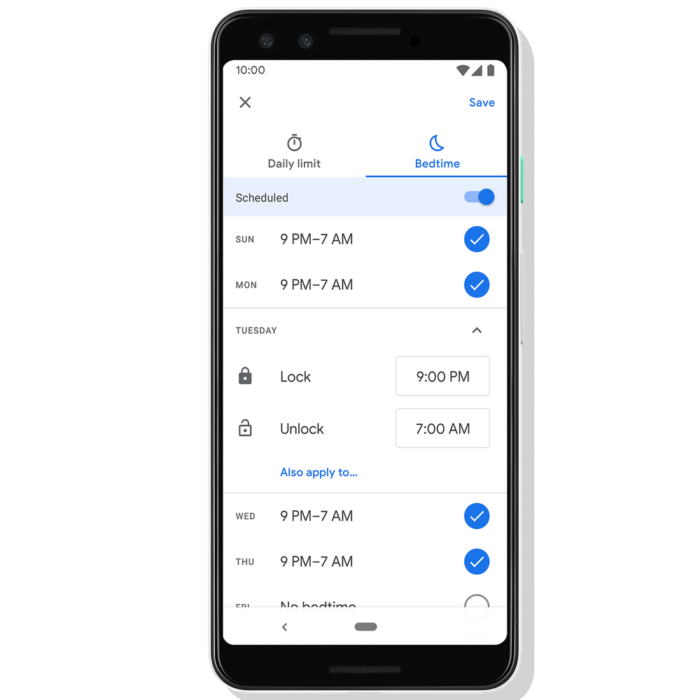 Children with physical disabilities take an average of 37 minutes longer to fall asleep on weeknights compared to children without physical disabilities.
With Family Link, you can create a daily bedtime schedule, adjusting it on certain days or weekends as needed. This tool will lock your child's device at a chosen time. But it will still allow calls in case your child needs to reach you.
We hope you try one of these bedtime tools to help you and your family create positive sleep routines and get the consistent, restful sleep you need!