Do you have a family member or friend who struggles getting his or her shoes on due to an injury or disability? Now, there is a shoe that can help! They are called Zeba shoes, and they come in many different colors.
Zebas are the world's first hands-free sneaker also built for comfort. Designed to look and feel like any other sneaker, they only need to be laced up once to your liking, and then they slip on easily.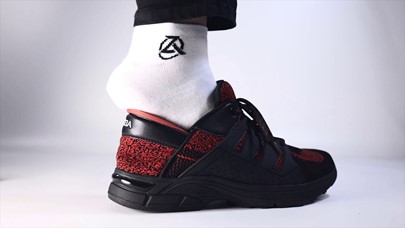 The technology offers comfort with extreme convenience. The heel of the shoe bends down and pops back up after the user inserts his or her foot into it.
Wearers can walk, run and play sports in Zeba shoes — just like any other shoe. They are great for everyone, especially for individuals who have a hard time bending over or manipulating shoes and shoelaces every day. If you have back pain, an injury, are pregnant, had surgery or have any kind of illness or disability that prevents you from bending over, Zebas are perfect for you.
Revolutionizing the Sneaker
The company has shipped more than 100,000 pairs since August 2019, and so far, customers are happy with their purchase.
A happy Zeba owner's testimonial is below: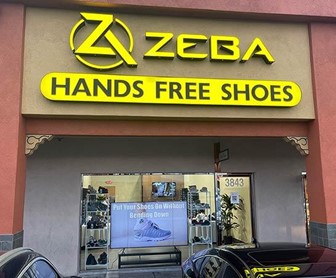 "Just so you know, I am 70 years old and have worn a lot of different shoes in all those years. These shoes are the best! They are so easy to put on and take off. The best looking for casual shoes. With my arthritis flaring up more and more, these shoes are a godsend. I am hooked on these shoes, and they are the only shoes I will buy from now on." – Jimmy Trujillo
Zeba Hands-Free Shoes has one store located in Las Vegas, but they are also available online. If you don't love your Zeba shoes or they don't fit right, you can send them back for a full refund or exchange. A 30-day return policy begins when you get your shoes.
Zebas revolutionize the sneaker and allow for those who have trouble bending down to easily live life on the go in a pair of comfortable and convenient sneakers.
Check out this video showing physical therapists Bob and Brad talking about why they love Zebas! To purchase a pair of your own, visit https://zebashoes.com/.