ZERO pocket language translator by Timekettle brings you the world's smallest four-microphone setup. It can separate voice input from up to one meter in four different directions. It enhances voice recognition accuracy and offers noise cancellation capabilities. That's why it's a truly accessible instant voice translator you can use daily.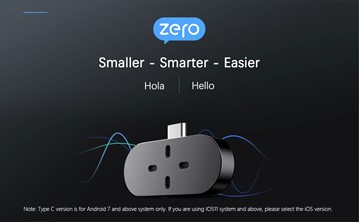 ZERO Translates Multiple Languages
Forty languages and 93 accents. That's how much the ZERO translator covers — multiple languages covering 85% of the world's population. And that includes knowledge of automatic speech recognition (ASR), machine translation (MT) and text-to-speech (TTS) technologies.
Just speak to your ZERO translator, and you will get a translation instantly. Plus, it's portable! Plug it into your mobile device, and begin your translation. Conversations can be recorded and translated at the same time. And there's no buttons to press.
Three Translation Modes
The ZERO translator offers three modes: meeting mode, translation mode and interview mode.
In meeting mode, the device can record and separate voices of up to four different speakers. You can even export the role-based text transcription then save it or send it to colleagues or coworkers via email.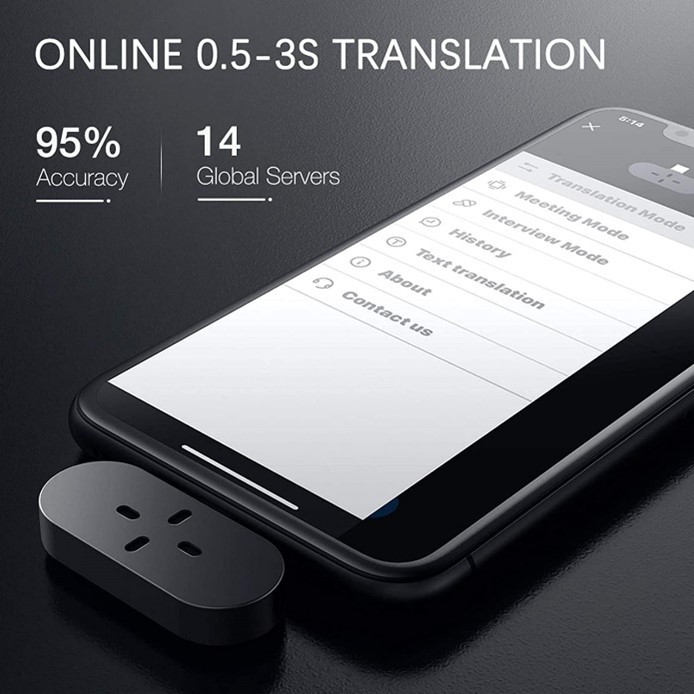 Further, in translation mode, ZERO recognizes and translates your sentences into a different language that the other person understands. The text will appear on both sides of the screen — helping to clear up any misunderstandings. Plus, there is a touch-control mode if you're in a noisy environment. That way you can use the noise cancellation capabilities and get a better translation result.
Finally, in interview mode, the translator will instantly record the interview, separate out the different voices of the interviewer and interviewee and then transcribe it into text.
Take ZERO With You
The ZERO translator is so small, you can take it with you wherever you go! It works with iOS 11 and above and Android 7 and above, along with the Timekettle app. You can fit it in your bag, wallet or pocket.
There is also the option to select and download up to six different languages from the available offline packages. That way you don't have to have Wi-Fi available in order to translate. ZERO supports offline translation in Chinese, English, Spanish, French, Japanese, Russian and Korean.
Check out how to use the ZERO translator here: