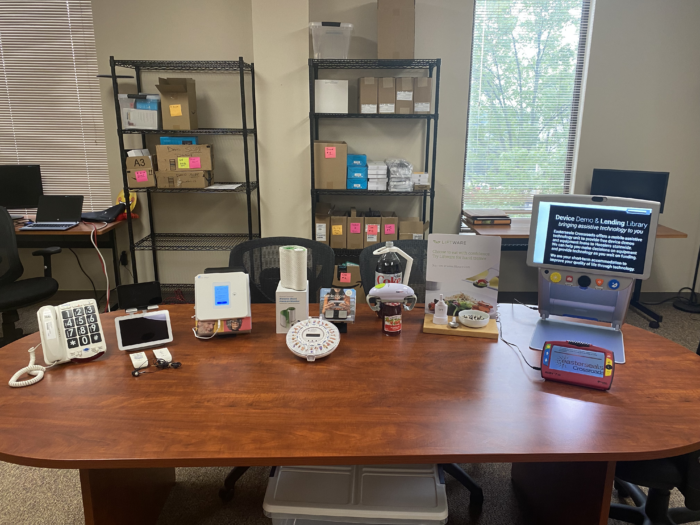 This year, the Association of Assistive Technology Act Programs (ATAP) is ringing in the fourth annual National Assistive Technology (AT) Awareness Day with a few exciting firsts.
ATAP worked with the Senate to designate Wednesday, April 6 as this year's aforementioned celebration of AT. Before we get to ATAP's awareness efforts, let's take a refresher course.
Assistive technology is defined in the Assistive Technology Act, Public Law 105-394, stating: "An assistive technology device is defined as 'any item, piece of equipment, or product system, whether acquired commercially off the shelf, modified, or customized, that is used to increase, maintain, or improve functional capabilities of an individual with a disability.'"
ATAP serves as the national representative of state and territory AT programs funded under Section 4 of the AT Act, including the INDATA Project at Easterseals Crossroads. There are four state-level activities that all state AT programs conduct: device demonstration, device loan, reutilization and financing to support the purchase of assistive technology.
National AT Awareness Day plays a vital role in helping these programs grow, and ATAP has some tricks up its sleeve this year to make the day stand out and shine bright.
New Efforts in 2022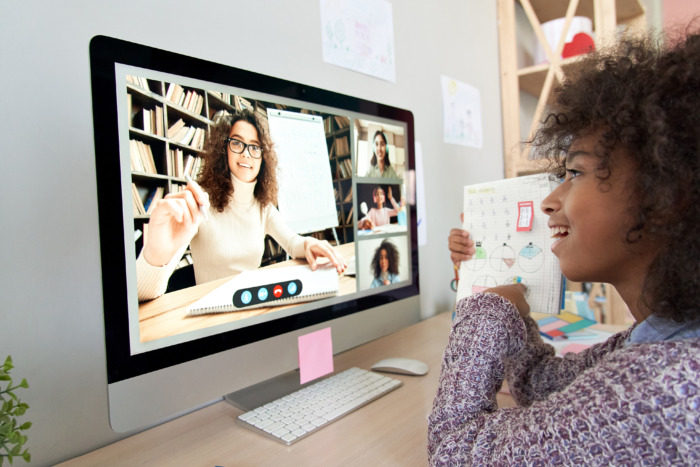 "Raising awareness is a two-fold effort," said ATAP Executive Director Audrey Busch-Treussard. "The first part is making sure people understand the important role that AT plays in everyone's lives. Even people without disabilities use closed captioning when watching a movie, or they enter a building through automatic doors. Every day, we all benefit from some type of assistive technology."
To show the benefits of this technology, ATAP is collaborating with the Consortium for Citizens with Disabilities to develop a video called "Why AT Matters," which will feature people with disabilities using their AT devices and talking about the impact they make on their daily lives. The video will be available to view on ATAP's YouTube channel, and it will also be distributed to the organization's members and federal agency partners, who can then share it online using ATAP's social media toolkit.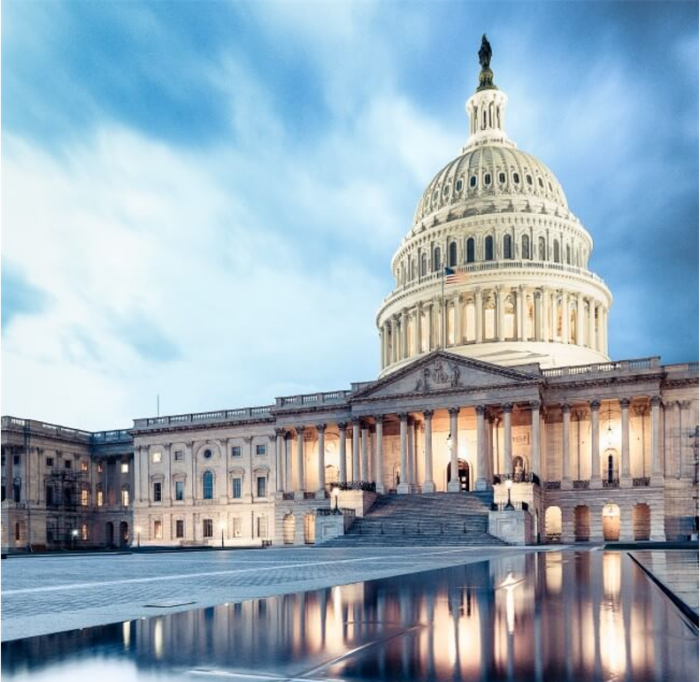 Another new awareness effort from ATAP is a series of documents highlighting how AT is an everyday part of education, community living, transportation and housing. Each of these themed documents will be sent to a corresponding executive department of the U.S. government.
ATAP will also work with the government during its Capitol Hill virtual fly-in visits on the weeks of April 4 and April 11. ATAP will host a number of events and speakers, including Hoosier native Emily Voorde, who now serves as the White House disability liaison. She'll discuss the Biden administration's initiatives to support people with disabilities and assistive technology. Staff members from the offices of Senator Kevin Cramer and Senator Bob Casey — sponsors of the bill that reauthorizes the AT Act — will speak about pushing the bill through the Senate. Other speakers include Alison Barkoff, acting administrator for the Administration for Community Living, and Anita Vermeer, education program specialist for the Department of Education's Office of Special Education.
A World More Open to Assistive Technology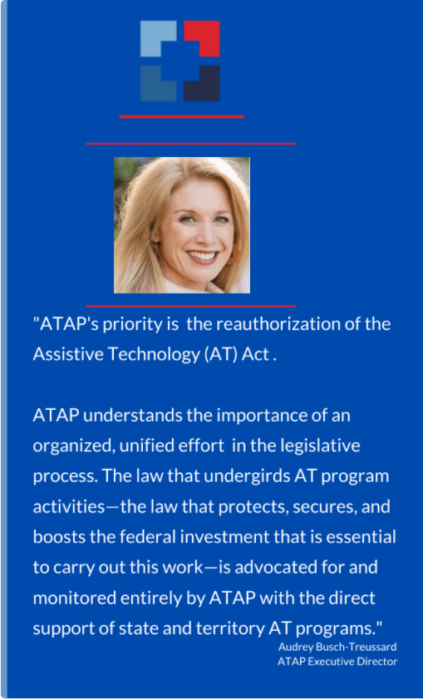 Given how different our world is now in comparison to the first National AT Awareness Day in 2019, ATAP believes its audience will be even more open to its messages.
"I think COVID has made us realize how much we're all in need of AT in some way," Busch-Treussard said. "It's serving to connect us with others amid social isolation, and that kind of communication is vital regardless of whether you have a disability or not."
Gaining people's understanding is the first part of raising awareness. Getting them to take action is the ultimate endgame.
"When people see how ubiquitous the use of and need for AT are, we hope the second-fold piece of raising awareness will lead to increased funding," Busch-Treussard said. "It is important that this day highlight the value of assistive technology in our everyday lives and the important, essential role that federal funding and supports play to ensure this public good is available to those who need it. As a community, we have a vested interest in ensuring all individuals are able to participate in educational opportunities, employment and being a part of their community. Assistive technology is the key to allowing pursuit of these activities for some people and continuing to support and fund efforts that undergird the procurement of these devices is imperative."
Keep an eye out for ATAP's initiatives as they unfold online next month building up to National AT Awareness Day.