If you're looking for an app that allows you to annotate anything on your screen, check out Presentify.  Presentify is a macOS menu bar app that helps users "give better presentations, online classes, or video tutorials by letting you annotate any screen, highlight your cursor, and more."
While using the app, you'll be able to annotate anything on the screen including videos, PDFs, images, code, etc.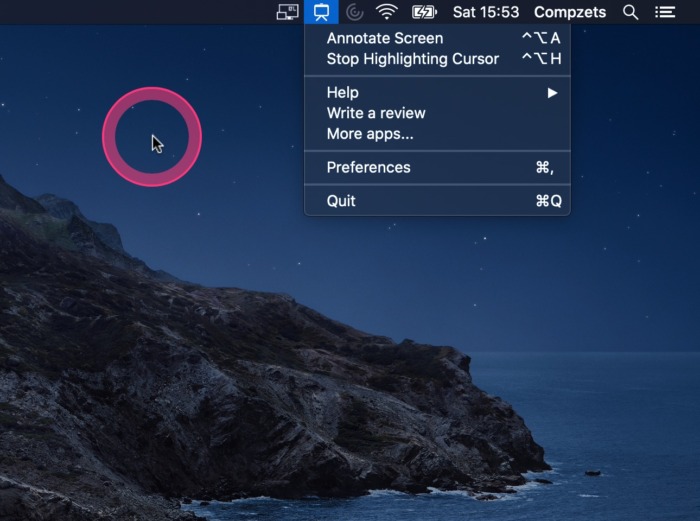 Here's a review from James Sebenius at Harvard Business School:
"This elegantly designed app fills a great need, especially in these days of screen sharing on Zoom, when you want to emphasize parts of a presentation as you speak.  Ram Patra, the developer, was incredibly responsive and helpful when I had a question and quickly volunteered to produce a video explanation for others who might encounter the same issue…"
Overview of Presentify:
Draw anywhere, anytime:

You can draw on or annotate any screen you wish.  Simply select Annotate Screen from the menu bar and start doodling
A lot of drawing shapes are available, as well as text
The highlighter feature lets you highlight portions of text without obscuring it
Auto-erase your annotations

Works on iPad connected to a Macbook via Sidecar, Astropad, or Duet
Compatible with all video calling software like Google Meet, Zoom, Skype, etc.
The Whiteboard feature lets you draw on a whiteboard and not over other apps if you wish; you can even change the color of your whiteboard to whatever you feel like
Handy control panel to switch between different annotate tools and colors
Ability to highlight your mouse pointer to grab the attention of your audience

Change your cursor highlight color, opacity, size, and more
Click here to learn more!