If you're looking for an app to help your little one's speech development, check out Sago Mini First Words.  With this app, children practice pronunciation and articulation, while boosting their communication skills.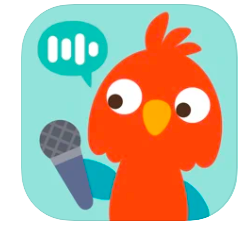 Sago Mini First Words boosts your child's communication skills through fun and engaging educational games.  Here's more from the app's developer:
"Science is our north star – that's why Sago Mini First Words provides proven methods used in speech therapy with a fun twist. Since children learn to speak by mimicking others, First Words utilizes interactive videos as its core teaching method, strengthening articulation and comprehension."
Overview of Sago Mini First Words:
Educational mini-games and videos build your child's vocabulary, comprehension, and confidence
Designed by experts for children at varying developmental levels, including speech and language disorders
Learn hundreds of new words
New content every month
Reinforce the words and phrases learned through fun stories that help solidify content
One subscription across multiple devices for easy access
No third-party advertising or in-app purchases for subscribers
Click here to learn more!