Gaining independence while having a disability can feel difficult. One easy way to feel more self-sufficient is a light switch extender. This tool comes in many different designs fostered to help those reach a light switch in any room. They even have different extenders for different switch designs.
Benefits to Having Light Switch Extenders
Light switch extenders can be helpful to those with or without a disability. For example, children can benefit from the use of an extender to be able to turn on and off lights in the house and in their rooms; it allows them to practice life skills to help them in the future. Individuals in wheelchairs can also feel more self-sufficient with extenders because they won't have to ask for help for a simple daily task.
Not only do the extenders help those who are unable to reach the switch, but they also help someone with a disability related to grip strength or mobility. The design allows the switch to be turned on and off easily with less mobility used in the arm. These extenders are low in cost and high in reward for their users.
Why Do You Need One?
Not only are light switch extenders beneficial for many individuals; they are available at a low cost and come in multi-packs. The two linked below come with two extenders with 12-inch handles and easy installation.
Extender for Rocker Style Switch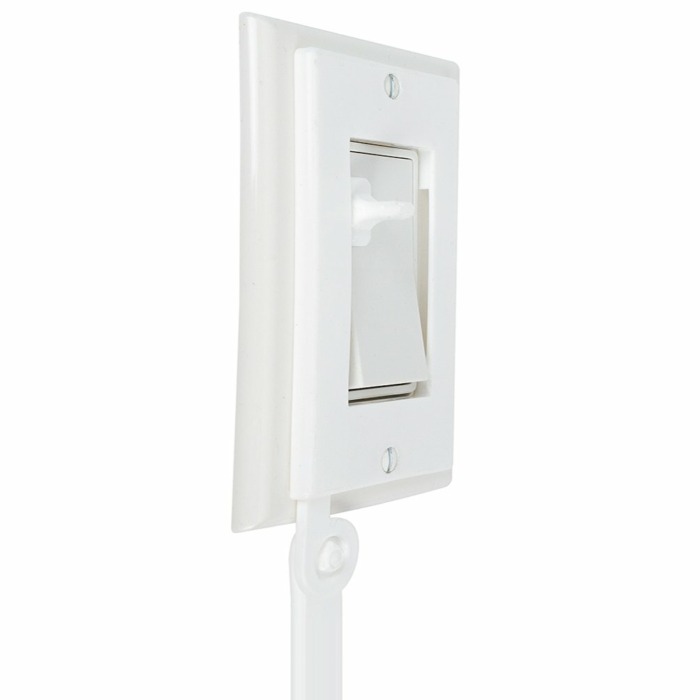 Extender for Toggle Style Switch