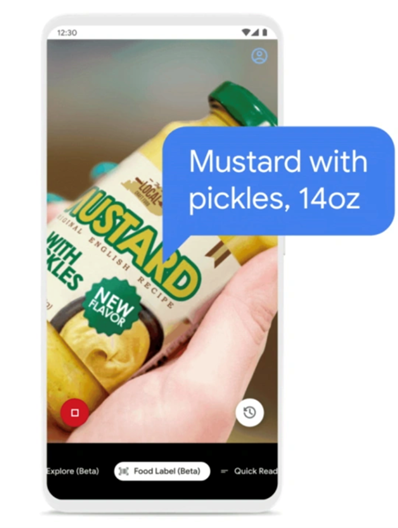 Lookout is an app for Android devices that uses Google's Artificial Intelligence toolkit to assist individuals, especially those who are blind or visually impaired. While the app isn't new to the scene, there are two new features for Lookout app users to explore!
The new features allow devices to read out food labels and scan long documents. These helpful capabilities will assist those who are blind or visually impaired gain independence for their everyday lives.
Use Lookout for Labels
Food labels are usually difficult for computer vision systems to read. They are designed to be advertisements or attention grabbers, so they aren't necessarily highly readable or informative. The new food label mode on the Lookout app helps users recognize exactly what product is being viewed.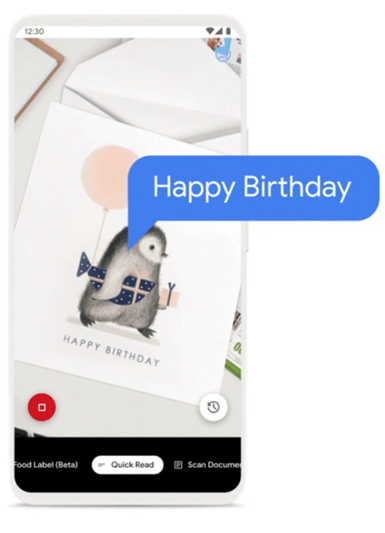 This tool is easy to use and provides verbal directions if the user needs to adjust the camera view. If the user needs to turn the bag or bottle to give the camera a better look, the app will tell them to do so. Once it has a good read on the product, the Lookout app will read off the relevant information associated with it — the item, brand, flavor, etc.
This technology provides a way for individuals who are blind or visually impaired to shop in a grocery store independently; it can also be used to identify items in a kitchen pantry.
The Lookout app helps users identify and understand written pieces, whether it be an everyday item or an important document.
Scanning Documents with Lookout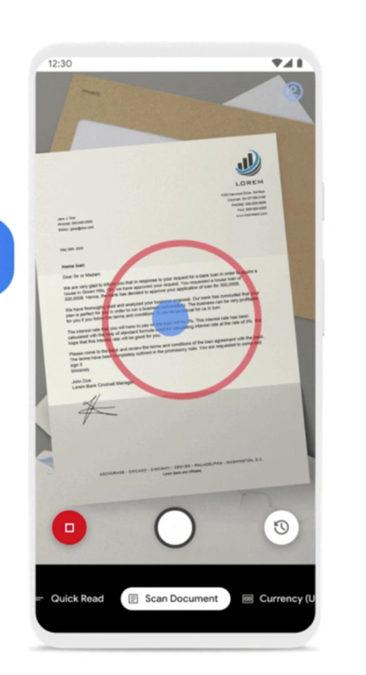 Document scanning is an important tool for anyone, but especially for someone who is blind or visually impaired. To utilize this feature on the Lookout app, you simply need to point your phone at the document, and the app scans the document for your screen reader to read out.
And you don't need to worry about getting the whole document in view — the Lookout app helps with positioning your device so the document can be read in its entirety.
The update that includes these new features also brings other conveniences to the app, which runs on any Android phone running version 6.6 or higher with 2 gigs of RAM. The app is also available in Spanish, German, French and Italian.
Download the Lookout app by visiting: https://play.google.com/store/apps/details?id=com.google.android.apps.accessibility.reveal&hl=en_US&gl=US