If you're looking for a way to keep tabs on your loved one aging in place, check out the Theora Connect GPS Smartwatch.  Combined with the Theora Link smartphone app, Theora Connect provides a "complete remote monitoring and communications solution to keep families connected."
The smartwatch combines a watch, a pre-activated cell phone, two-way voice interface, and a GPS personal tracker, providing direct communications for enhanced peace of mind for caregivers and their care recipients.  The free Theora Link smartphone app provides caregivers with notifications for location, status updates, alerts, low battery, and direct communication with their care recipient.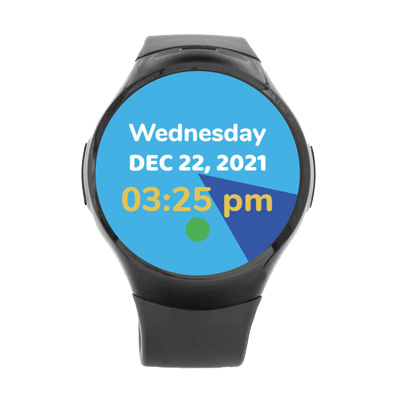 The Theora Connect GPS Smartwatch displays time in either analog or digital numbers to indicate the time so that as a person's memory regresses, they can be more comfortable reading time in a familiar analog format.
Other features of Theora Connect GPS Smartwatch include:
Specially designed smartwatch for individuals living with dementia, Alzheimer's, and memory loss
Hands-free 2-way communications and geo-fence technology to set safe zones for routine activities such as being home, or going to doctor's offices or stores
Lightweight, "comfortable, and non-clinical looking"
Water resistant: it can be splashed but should not be submerged in water
Ready to use out of the box
Locking clasp option: specifically designed for those living with Alzheimer's, dementia, autism, or other conditions that may cause the wearer to remove objects from their body such as jewelry and clothing
The built-in pedometer measures daily steps for active adults
Click here to learn more!