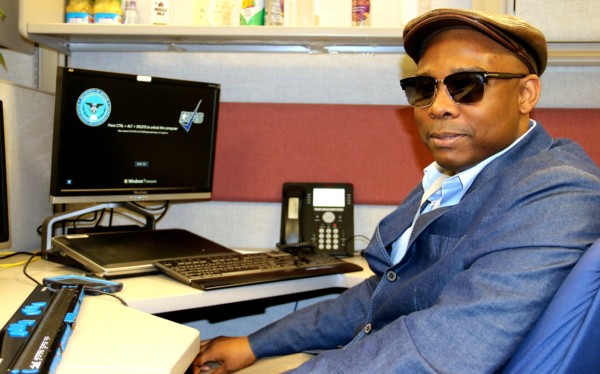 People with disabilities make up the largest minority group in the nation. According to the CDC, one in four people in the United States have a disability. Yet just 17.9 percent of them were employed as of 2020, down from 19.3 percent in 2019 (per statistics from the U.S. Department of Labor). In comparison, 63.7 percent of people without a disability were employed last year. Across all age groups in 2021, data found people with disabilities much less likely to be employed than those with no disabilities.
With labor shortages and the increased need for job accommodations amid COVID, National Disability Employment Awareness Month is more important than ever before.
The Department of Labor's theme for this year's awareness month is Disability: Part of the Equity Equation. In honor of this theme, let's explore how to make people with disabilities part of the inclusive workforce and what benefits employers stand to gain from hiring and accommodating them.
Inviting Diversity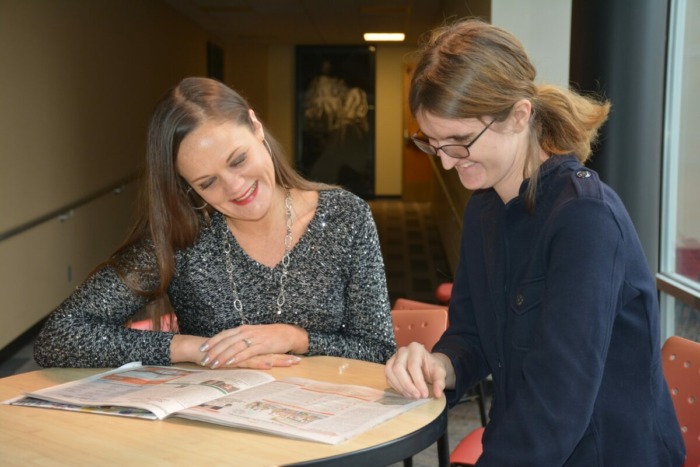 "Many people with disabilities may be apprehensive about putting themselves out there in the job market," said Brian Norton, director of assistive technology at Easterseals Crossroads. "That's why it's best to show that hiring people with disabilities is part of your company's mission and vision."
One way of showing this is by connecting with community-based partners serving people with disabilities. For example, you could connect with qualified candidates through vocational rehabilitation facilities or Centers for Independent Living.
When filling positions, you could post job opening announcements in targeted spaces, such as disability-themed publications, disability organizations, job boards designed for people with disabilities, etc. Make sure your announcements and applications are in accessible formats and that they explicitly encourage people with disabilities to apply. Visit the Partnership on Employment and Accessible Technology as well as Section508.gov for accessibility guidelines.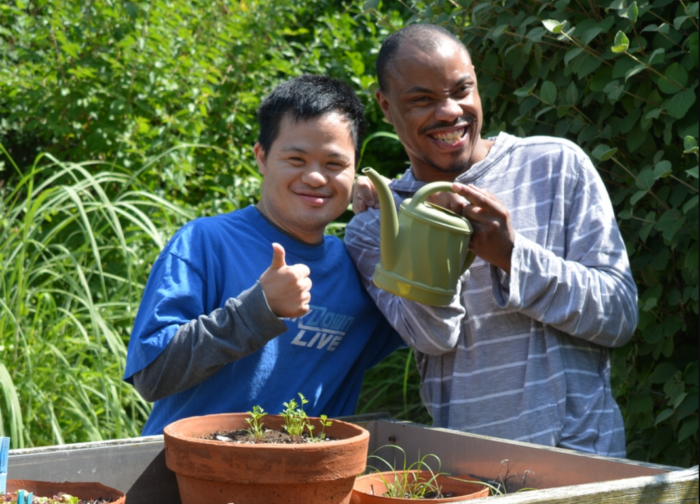 One of the most cost-effective and successful ways of recruiting people with disabilities is through implementing an internship program. According to a Research Brief on Disability Recruitment and Hiring, businesses with internship programs for people with disabilities were 4.5 times more likely to hire a person with a disability than businesses without such an initiative.
Another surefire way of recruiting talent, especially younger professionals, is through outreach to high school transition initiatives, college and university disability student services offices and community colleges with programs tailored specifically to students with disabilities.
Proof in the Pudding
Hiring people with disabilities isn't just beneficial for those seeking employment. Businesses with disabled employees gain a new perspective that allows them to expand their customer base and cater toward consumers with disabilities and their families. Also, research shows that consumers both with and without disabilities favor businesses that employ people with disabilities. Plenty of financial proof backs this up, showing the bottom-line benefits businesses are reaping from their inclusion efforts.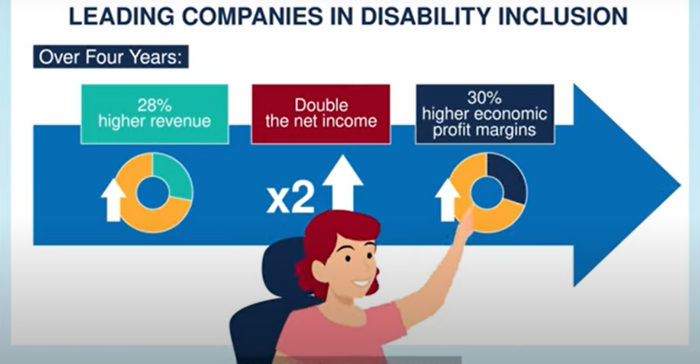 According to the Department of Labor, companies regarded as leaders in disability inclusion had, on average, over a four-year period of 28 percent higher revenue, double the net income and 30 percent higher economic profit margins than their counterparts.
As with any employee, hiring someone is one thing — getting them to stick around is an entirely different effort. For employees with disabilities, accommodations are the key.
As defined by the Equal Employment Opportunity Commission, an accommodation is "any change in the work environment or in the way things are customarily done that enables an individual with a disability to enjoy equal employment opportunities."
Accommodations are available for employees in a wide variety of workplace environments. For example, in a computer-based office job, a screen reader or magnifier could assist employees with low vision. In a pizza kitchen, on the other hand, a medical stepping stool or expandable slicer could help a chef with limited mobility.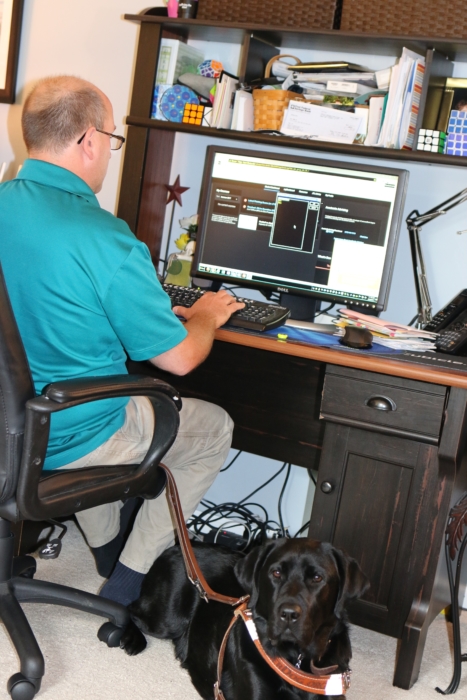 "Employees with accommodations have increased productivity and independence," said Josh Anderson, manager of clinical assistive technology at Easterseals Crossroads. "This makes them more valuable members of an employer's team, as they are able to get more done."
Accommodations are also an effective way of dealing with current labor shortages.
"I'm sure everyone's seen the news that there aren't enough workers to do all the work that needs done right now," Anderson said. "So, as an employer, it's in your best interest to seek out untapped employees and provide accommodations that allow them to do tasks you maybe weren't asking them to do before."
As National Disability Employment Awareness Month aims to show, employees with disabilities are just as viable and valuable as anyone else in the workforce. And the idea of inclusion in general is important to keep in mind when building any business. As Anderson said: "If everyone in the workplace looked the same, thought the same and did everything the same way, we'd never progress."