Do you or someone you know have difficulty visualizing surroundings, viewing the contents of documents or recognizing colors? There's an app that can help!
Sullivan+ is a visual-aid app by TUAT Co. to enhance the accessibility of visually-impaired and low-vision users. It works through your smartphone camera to act as a visual aid when exploring your surroundings.
What Sullivan+ Can Do
This app has many functions to assist users during their everyday lives. They are as follows:
AI Mode: Artificial intelligence (AI) automatically finds the best results that fit the taken photos.
Text Recognition: Do you find difficulty checking the contents of various documents like mail, magazines and newspapers? With Sullivan+, just point your camera toward the text you want recognized, and the app will read it aloud.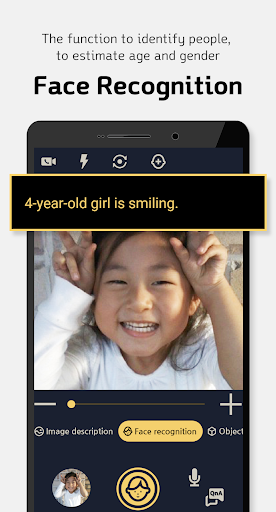 Face Recognition: What about when you meet a new person and you want to know more about them? The app recognizes a person photographed with a camera and tells you the person's age and gender.
Image Description: Have you wondered what your surroundings look like? Sullivan+ identifies objects around you and creates a sentence that describes the identified scene.
Light Brightness: Are you not sure if the lights are on or off? Using the Sullivan+ app, the front camera of the smartphone tells you the light brightness.
Magnifier: What if you have low-vision challenges but not total visual impairment? Using the zoom function of the camera, the app enlarges or reduces an object or text or inverts the color.
A Look at Sullivan+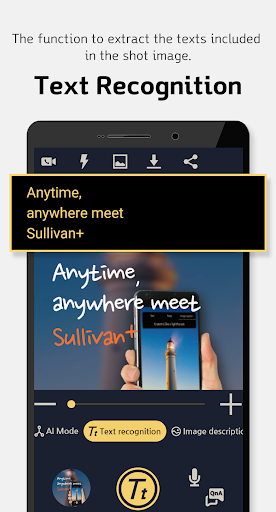 With only one shot, you can get the help that suits the situation with Sullivan+. Whether it's finding a clothing item, recognizing a friend on the street, or reading a piece of your mail, this app assists those with low or impaired vision. It allows them to live more independently and interact with the world around them.
In addition, the Sullivan+ app temporarily saves the captured images and deletes them after the image analysis. Users can also make a video call to a number selected in the address book.
Sullivan+ can be used only on iOS 13.2 or higher. To download the app today, visit:
https://apps.apple.com/us/app/sullivan/id1475001234
https://play.google.com/store/apps/details?id=tuat.kr.sullivan&hl=en_US&gl=US
For a review of Sullivan+, check out this video: