If you're looking for an app to help manage chores, homework, and more for your family, check out the Family Tools: Family Organizer app.  Family Tools is an app designed to help keep your family on the same page.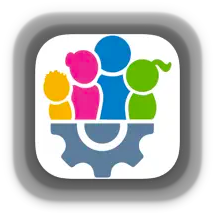 According to the app's website:
"The app is full of tools to help your family plan and be productive. From coordinating the calendar to managing chores, organization has never been so accessible, productive, and rewarding…"
The app features a shareable family calendar that's kid-friendly so everyone can access it.  You can use filters or select certain dates to see only the events you need.  Multiple notifications are also available to help family members remember everything on the schedule.
With Family Tools: Family Organizer, you can manage:
Chores:

Create a chore list for each child

Specify a day or make a chore recur regularly

Kids can check off chores and earn rewards

Homework:

Plan for an upcoming assignment
Specify school subject and due dates and add notes
Check off assignments when complete

Todos:

Plan any task
Assign a specific day or do it anytime
Make them recur daily, weekly, or monthly

Family Calendar:

Everyone can create and share family calendar items
Plan one-time, daily, and weekly events
Integrate your Apple Calendar

Shopping Lists:

Create custom lists
Add custom sections or categories
Create a list for things like groceries, packing, gifts, or shopping

Meal Planner and Recipe Book:

Quickly generate a meal calendar for your family
Add recipes and tag them for easy access and use
Export meal items to your grocery list in seconds
And more!
Click here to learn more.