Cosmo is an award-winning, interactive therapy and inclusive training system designed to help train motor skills, turn-taking, communication, and more.  Cosmo Bundles are made of two parts: a set of light-up, multi-color Bluetooth switches, and an iPad app featuring intuitive activities designed by teachers and occupational, physical, and speech & language therapists.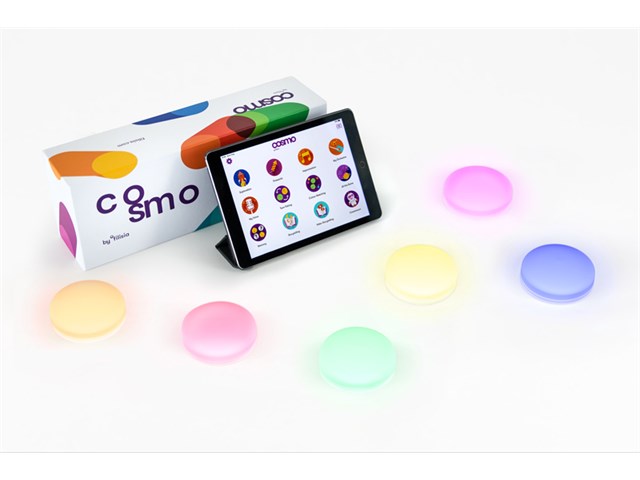 With its data-driven gameplay, Cosmo can be used in a group setting, an individual therapy session, or at home with parents and caregivers.  According to Inclusive TLC, it is ideal for early learners and individuals with special needs.  
Overview of Cosmo:
Cosmo can be used to support the development of:

Joint attention
Turn taking
Decision making
Motor skills
Language
Sequencing
Transitions
Sensory awareness
And more

Cosmo Training App consists of a set of interactive activities that motivate learners to develop motor, cognitive, and communication skills through play and music
Cosmo Switch is high responsive, making it very easy to activate regardless of your motor abilities

The switch lights up in a variety of colors, making it very engaging

Each Cosmo Switch is compatible with all Bluetooth LE devices (or newer)
Click here to learn more!
View our Tech Tip on Cosmo here.