Fun and Function offers many sensory solutions for kiddos.  One I have yet to write about is the SensaSoft Sensory Den.  
The SensaSoft Sensory Den is a calming sensory corner for small spaces.  The cozy den gives children a calming place to read, draw, and relax.  You can manipulate the color-changing fiber optic strands.  Children can relax while gazing at the mesmerizing bubble tube.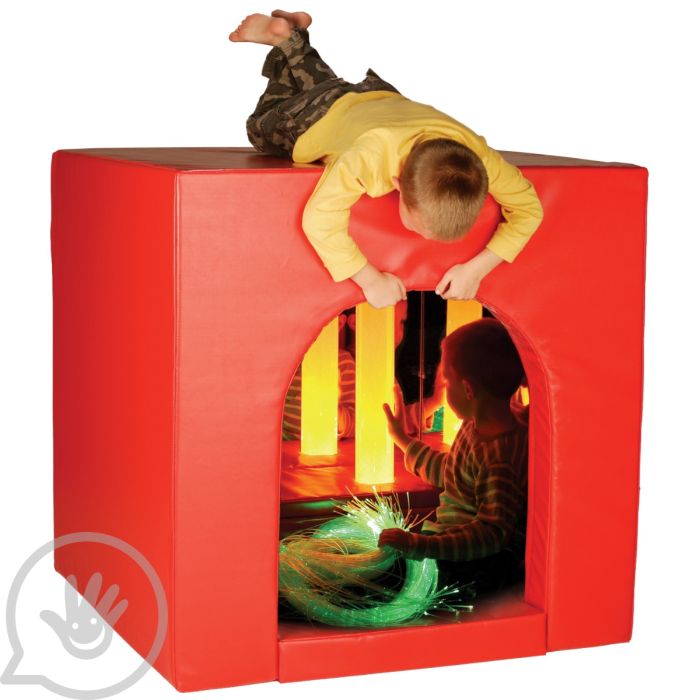 Here are some ideas for use from Fun and Function:
Need some calm down time for yourself? Bring a book into your sensory den and relax!

Listen to your favorite music as you gaze at the bubble tube turning it into a calming audio-visual experience!

Invite your best friend into the sensory den and play your favorite game together to build social skills
Overview of SensaSoft Sensory Den:
Fits two small children or one larger child

Durable wipe clean material

Supports children with anxiety, sensory processing disorder, and autism

For ages 2-7

Weighs 121 pounds
Click here to learn more!