Many adults often use mindfulness apps to help them relax, focus, and fall asleep; children can also benefit from using mindfulness apps.  Ninja Focus is a mindfulness platform designed specifically for children.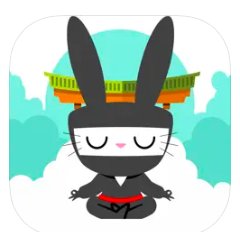 Ninja Focus was designed with the help of child development experts, behavioral pediatricians, yoga instructors, mindfulness experts, parents, and school leaders.  It is full of guided meditations, bedtime stories, yoga flows and poses, and music for children ages 3-12. 
The app's mission is:
"…to support and strengthen kids' ability to self-regulate their emotions at an early age, so they can become more focused, calm, and compassionate human beings. Our platform empowers parents, caregivers and educators around the world with mindfulness techniques to improve the mental and emotional well-being of kids."
Overview of Ninja Focus:
Features guided meditations, bedtime stories, lullabies, yoga flows, and focus music for children ages 3-12
Customizable avatar
Ability to create custom playlists
Progress tracking, achievements, and points
New content is added every week
Free 7-day trial

The free version includes 2 tracks in each category
Click here to learn more!