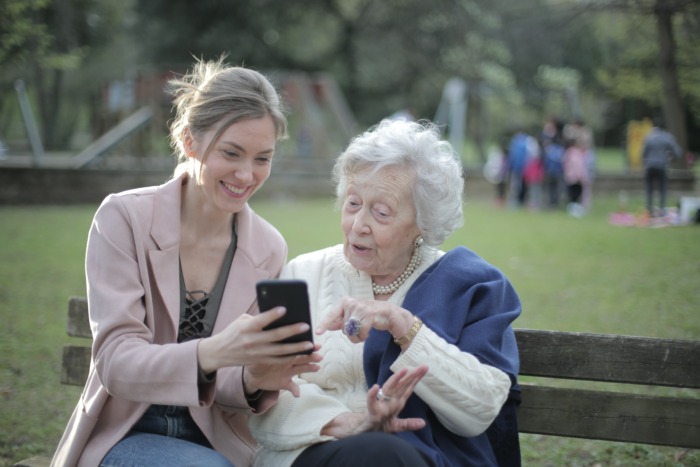 For the first time in U.S. history, adults aged 65 and older are projected to outnumber children under 18. According to the U.S. Census Bureau, roughly 78 million seniors will be living in America by 2035. And according to AARP, 75 percent of older adults prefer aging at home as opposed to senior living facilities. In fact, only 3.6 percent of seniors are currently residents of senior living communities.
Given this increase in the aging population along with older people's desire to live independently, National Senior Citizens Day (August 21) is more important to recognize now than ever before. So is the support available to help seniors maintain independence.
New Assistive Technology for Seniors
Whether seniors are recovering from a stroke or experiencing limited dexterity due to a common age-related condition like arthritis, Active Hands' General Purpose Gripping Aid is a great tool. With its curved design that gently pulls your hand into a fist and holds fingers firmly in place, this aid helps users maintain a grip on items when tending to their garden, cooking in the kitchen and working out in the gym, among other things. (This is one of the newly-listed items in our lending library.)
Another item in our library is the exciting new product Vision Buddy — "the world's first all-in-one assistive device designed for the visually impaired." It was developed with the aging population in mind, as roughly 12 million people over the age of 40 in the U.S. alone have some sort of eye impairment.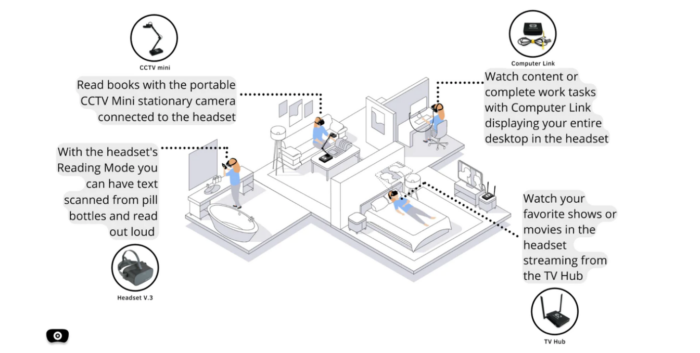 Designed like a virtual reality headset, this device has helped people all over the world with such age-related vision issues as glaucoma, macular degeneration and retinitis pigmentosa. Like VR goggles, it heightens users' reality within the headset. For example, when the user is looking at a pill bottle, the headset can digitally scan the text and read it aloud to them. It also comes with a portable CCTV Mini stationary camera that connects to the headset and zooms in on text when they're reading books, newspapers, etc. Another companion device is the TV hub, which connects to users' cable box or streaming provider and allows them to watch content with enhanced image quality. Better yet, they can watch within the headset rather than having to sit near the TV, so users with mobility impairment can have the most comfortable viewing position possible.
In the video testimonial below, senior Doreen compares the difference between living with macular degeneration and viewing life through the Vision Buddy to "having a blindfold on and then being able to see again."
Now, Doreen is back doing many of the things she gave up, like reading, paying the bills and cheering on the Colorado Rockies baseball team with her husband Jim.
The Auto Pill Automatic Pill Dispenser is another great tool for older people. This portable, easy-to-use medication management system ensures users take the right dose of medication at the right time. The lightweight dispenser has 28 compartments for up to two weeks' worth of medication, and it dispenses up to six daily doses. When it's time to take a certain medication, three loud alarm tones ring and a red LED alert flashes. The locking key system prevents users from taking more than the designated dose at any one time.
Whether you're taking the grandkids to Holiday World, the Children's Museum or the Indianapolis Zoo, the Car Caddie will help get you out and about. Made of durable nylon material that loops around your car window and connects to a comfortable cushion grip, this helps drivers with limited mobility get in and out of their vehicles with ease, so they don't miss out on any Hoosier fun!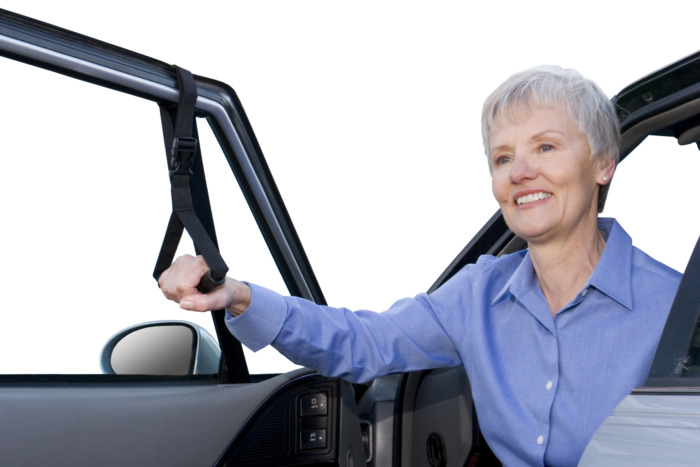 Support Systems in Place
In addition to INDATA's lending library of more than 2,500 assistive technology tools, Indiana has many more resources for the aging population.
For Indiana seniors in need of assistance, one of the best first steps to take is visiting INConnect Alliance. There, seniors or their loved ones can take an online assessment to determine the level of assistance needed. They can also find senior living options, senior care planning videos and caregiver resources, among other things.
The Central Indiana Council on Aging Inc. (CICOA) is a non-profit agency in Indiana that oversees state and federal funds as well as private donations to provide information, advocacy and support services for older adults, people with disabilities, and their caregivers.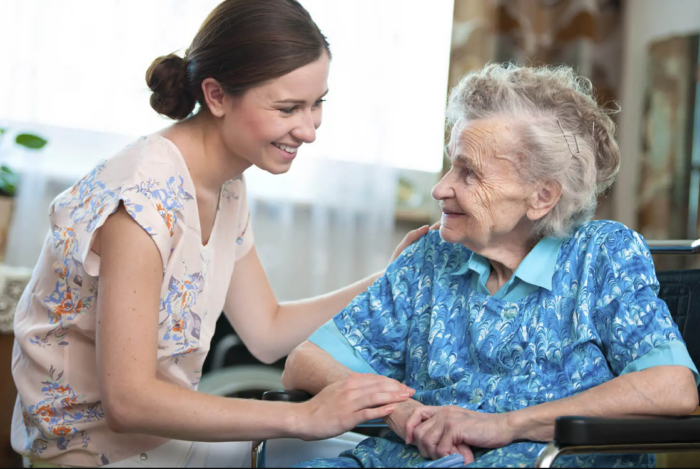 CICOA's services include:
Basic needs — housing, meal delivery, home accessibility accommodations, transportation
Health care — assistive technology, dental care, flu vaccines, hearing and vision loss assistance, medication management, home care, hospice, personal emergency response systems, service animals, wellness programs
Income support — employment, public assistance programs, social health insurance, retirement benefits, volunteer programs
Caregiver services — CareAware caregiver support, kinship care
Other resources — Alzheimer's / dementia, developmental disabilities, traumatic brain injury, senior discount programs, publications, parks pass for seniors
This week, take some time to recognize the seniors in your life and check out these resources to see if they could help you or a loved one.