Otsimo is an app and game developer with over 50 games developed with educators and families.  The co-founder of Otsimo, Zafer Elcik, had a brother with autism who was nonverbal.  Elcik noticed that many augmentative and alternative communication (AAC) devices and apps were too expensive and/or too difficult for individuals with a disability like Elcik's brother.  This inspired one of Otsimo's apps, Otsimo AAC.
Otsimo AAC is an "innovative" AAC app that's designed for anyone with communication challenges.  The app offers a wide range of features that empower users to communicate more easily and effectively.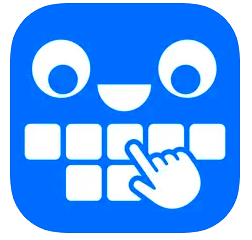 Here's more from the developer:
"With several different ways to express yourself, such as voice output, text-to-speech, and symbol-based communication, Otsimo AAC is fully customizable, from personalized views to preferred language and voice settings. It's the ideal tool for those who require augmentative and alternative communication devices, especially individuals with speech-language disorders, autism, cerebral palsy, Down syndrome, and other developmental disabilities or speech disorders…"
Overview of Otsimo AAC app:
Easy-to-use tap-to-talk communication app

Edit mode allows users to customize every screen to their preferences

You can add or remove any symbol, card, or word you'd like and even assign photos or symbols to the words you've added so you can have easy and quick access to your custom boards

Over 1,700 pre-installed words, so it offers a "comprehensive selection of words that covers most everyday communication needs"

The app comes equipped with an internal text-to-speech keyboard, so users can type anything they'd like; this is especially useful for persons who prefer to type rather than use a symbol-based communication system

Offers conjugations of verbs, which makes communicating in the past, present, and future tense easier than ever before

Offline capability, so the app can be used anywhere, anytime

Features 13 different natural-sounding voice outputs to choose from, so users can find the one that represents them the best
Click here to learn more!