If you're looking for a parental control app to help safeguard your child's online activity, check out the Kaspersky Safe Kids app. 
The Kaspersky Safe Kids app can hide inappropriate content with web filtering and Safe Search, prevent specific apps and websites from being opened, and monitor your child's activity with its app, web, and YouTube reports.  Parents are able to control the following devices with the app: iPhone, iPad, Android, Windows, and Mac.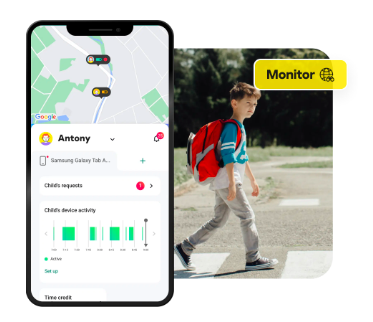 Many parents may worry their child may resent them for using a parental controlling app like Kaspersky Safe Kids, but the app helps introduce the importance of such an app in its setup. 
Overview of Kaspersky Safe Kids app:
Device usage controls to ensure kids don't use their screens for too long each day
Location tracking with geo-fencing to ensure kids are where they should be
Content filtering to prevent children from viewing or accessing inappropriate videos and websites
Informative and clear parental guidance for using the app and making parenting decisions
Helps control the following platforms:

iPhone
iPad
Android
Mac
Windows
Click here to learn more!