Many individuals with dyslexia or other learning disabilities benefit from having text read aloud.  With the NaturalReader app, you can have your books, PDFs, and more read aloud to you by 140+ AI-powered voices in over 25 different languages or dialects!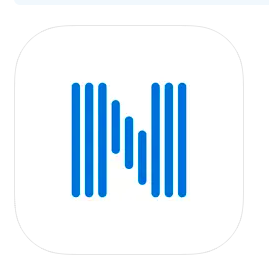 NaturalReader is a mobile app that can read aloud various texts like online articles, cloud documents, PDFs, images taken by your camera, and more.  Additionally, the app has innovative features like the ability to convert and download text into MP3 files, OCR text recognition for PDFs, plus a camera scanner.
According to its description on the App Store:
"NaturalReader is also an essential reading tool for those with dyslexia and other reading difficulties. By presenting the text both audibly and visually, readers can focus less on the act of reading, and more on the content they are reading. We also offer a dyslexia-friendly font for closed captions and within our text box…"
Overview of NaturalReader App:
Complete readings lying in bed, during your daily commute, or walking around campus. By listening on the go, you create more time to do what you love
Simply choose the document type you wish to upload, select your desired file, and you are ready to start listening. For the best experience, remember to choose your favorite speaker's voice and optimal listening speed
Camera Scanner: Listen to physical books and notes by using your mobile camera. Convert any piece of physical text into audio, which reads aloud to you
Enjoy over 130+ AI-powered Voices across 20+ languages/dialects to choose from, including our plus voices, the newest and highest technology of AI voices
Choose to filter out distracting and unwanted text such as URLs and text within brackets. The app's advanced AI technology will detect these types of text and ignore them, limiting any distractions.
A free NaturalReader account gives you access to their mobile app, online reader, and Chrome extension
Supports the following formats:

PDF, MS Word (.doc & .docx), MS Powerpoint, Mac documents, RTF, TXT, DRM-free EPUB eBooks, image files (png, jpg…)
Click here to learn more!