Several adults enjoy listening to podcasts, but some may not be appropriate for young listeners.  If you're looking for an app that features podcasts for kiddos, check out Pinna!  
Pinna is an on-demand audio streaming service for kids. Pinna's podcasts, audiobooks, and music are all expertly curated for children ages 3 to 12.  Pinna has hundreds of hours of programming that will appeal to kids of all ages, from science and fantasy to interactive game shows and mysteries.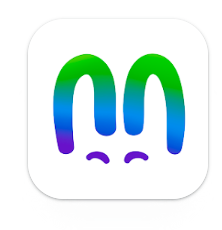 The app's mission is:
"Through immersive storytelling, Pinna activates kids' imaginations and sparks conversation; inspiring listeners to wonder, laugh, learn, participate, and think critically and creatively in a safe place made just for them…"
Pinna is free to try before subscribing.  After your trial, you can unlock full episodes by upgrading to either a monthly or annual subscription.
Overview of Pinna:
Listen to award-winning exclusive content not found anywhere else
Interactive storytelling with voice-activated audio!
Browse original and well-known audio stories using the discover tab, or by checking out expertly curated playlists and carousels
With new content added daily, there is always something new to discover
A safe and reliable way to keep kids engaged and entertained
With offline listening capabilities, download content to listen on the go
Sort and browse content by age
Create or discover a different playlist for every mood and moment
Enhance your kids' school year with expertly designed lesson plans and activities – perfect for remote or digital learning
Click here to learn more!