Q-files is a web-based collection of over 2,000 articles written for children between the ages of 7 and 13.  The site's articles cover many subjects, including science, math, history, and general interest.  It forms an "engaging, accurate, and good-value" web-based encyclopedia with all of its content verified by experts in the field.
Wikipedia is a well-known site, but unfortunately, it is not always accurate.  Q-files distinguishes itself from other online information by having named experts verify the content for accuracy.  It is because of this quality assurance that the content of Q-files is safer and more reliable than that of other online resources.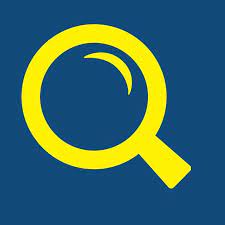 According to its website:
"Q-files offers the sharpest, most reliable, most useful content designed for young readers you're likely to find online. It's easy to navigate, right up-to-date, and a visual feast. Find out more about the site, how to use it in class, and the team behind Q-files…"
Overview of Q-files:
Safe, easy-to-use website for children ages 7-13
Authoritative, comprehensive, in-depth
Written, designed, and verified by experts
2,500+ pages, 100+ quizzes, 15,000+ images
Ideal for lessons, homework, and discovering
Updated weekly
Available in 120 languages
Click here to learn more!