There are millions of individuals looking for a job every single day.  Several of these individuals may have a difficult time writing resumes or creating cover letters.  Fortunately, there are apps like Kickresume to help create a resume and cover letter in seconds.
Kickresume uses artificial intelligence (AI) to build a resume quickly and easily.  To use the app, simply choose a template, enter your job title, and you're all set.  According to the App Store, the GPT-4 powered AI resume builder can generate resumes that are "indistinguishable from CVs written by human writers."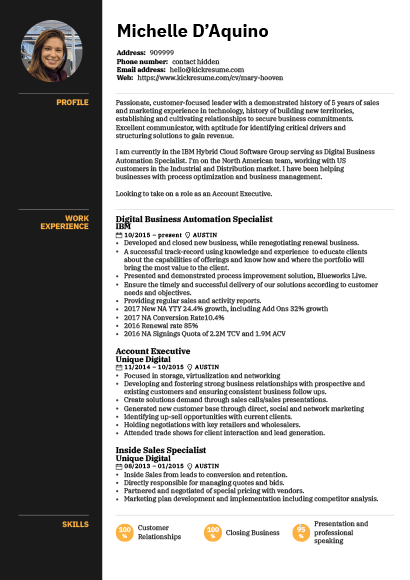 Here's more:
"Kickresume's mobile AI resume builder makes it easy to create and edit your resumes and cover letters on the go. You can use it exclusively on your iPhone or pick up where you left off on your desktop (and continue on your iPhone again if you like). All your resumes, CVs, and cover letters are stored in the cloud and easily accessible from any place, any device, at any time…"
As you fill in the resume, you can ask the AI to generate statements.  These tend to follow a prompt; for example, when filling in your work experience, you enter a job title, and Kickresume will create a statement suitable for that role.  AI can either generate a whole resume (after you fill out a short questionnaire) or it can generate bullet points for work experience descriptions.
You can run an analytics pass over your draft resume once you have it created, which will help you detect any errors.  Common errors (e.g. repeated words) will be highlighted and improvement tips will be provided.  It will also calculate an overall score so job seekers can have confidence that their resume will reflect well on them.  
Overview of Kickresume:
AI resume builder powered by OpenAI's GPT-4
Pick from 35+ pixel-perfect resume templates and cover letter templates
Automate your cover letter creation with the app's AI Cover Letter Writer
Get inspired by over 1,500 job-specific resume samples created by individuals who already scored their dream job or by professional resume writers
Learn to write a perfect CV with the help of the app's exhaustive resume guides
Click here to learn more!