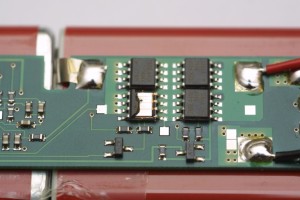 2012 is quickly winding to an end and it's a time to look back and reflect on our services and evaluate our programs. One of the important services that the INDATA project provides is a Computer Reutilization Program.  In this program, we take in donated computers, wipe all the data off of them and refurbish them to give away to people with disabilities who live in the state of Indiana and have no other means of geting a computer. We receive our computers from many benevolent individuals and companies. In 2012, we had a few companies that were particularly generous. Their generosity allowed us to take their donated computers and give back to individuals who qualify for our services.  We would like to thank a few of the companies who went above and beyond to make our program successful.
We would like to thank Red Gold which is a company that has been making tomato products like ketchup and canned tomatoes since 1942. All three of the manufacturing companies are located in central Indiana. The INDATA Project receives donations from their company on a regular basis. Almost half of the desktops we have been able to give away this year has been from Red Gold.
Also, CICOA Aging & In-Home Solutions is a not-for-profit agency that provides services to help seniors and people with disabilities remain in their homes. They offer many services such as: information and referral, in-home meal delivery, respite support, transportation, et cetera. They donated many laptops that were able to be refurbished and donated to people who were eligible for our reuse program.
Additionally, we have a partnership with Technology Recyclers (Division of DAO) in Indianapolis. Their division offers pick up recycling services to businesses, educational institutions and government agencies. Their focus is on electronic recycling to make sure that recyclable materials don't end up in a landfill. We send the scrap parts we cannot use in our reutilization program to them to ensure the parts get recycled appropriately. In return, they send us many flat screens, mice and keyboards that we are able to use to donate to eligible consumers. The Technology Recyclers also donate any desktops or laptops they cannot resell to our program.
We appreciate any and all donations that help us get computers in the hands of people with disabilities in the state of Indiana who have no other means of obtaining a computer. We give out a special thank you to Red Gold, CICOA and Technology Recyclers for your particularly philanthropic contributions to the INDATA Depot!