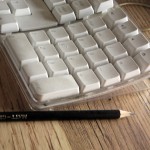 Texthelp is a company that creates accessible literacy software. Their goal is to provide tools that help students succeed in reading, writing and reasearch. One of their products is the Read&Write Gold software. Read&Write Gold software helps people who struggle with reading and writing. The software helps to improve reading literacy and provides tools to assist people to augment writing, research and study skills.
Google Docs is a free cloud-based office program in the Google Drive service. Google Docs allows users to create and edit documents, spreadsheets and presentations and allows collaboration in real-time with other users. This is a great tool for teachers, students, parents or study groups to be able to collaborate on a project together.
Combing a free-cloud based office program and a literacy tool seem to be a perfect union and Texthelp has just announced that they will do just this. They are releasing Read&Write for Google Docs. This will be a free tool bar in Google Chrome when someone is using Google Docs. This tool will increase the accessibility of these documents for people with a learning or cognitive disability. This support feature will be available for anyone using Chrome on both PC's and Macs.
This tool will provide reading, research and study support tools such as:
– Talking Dictionary
-Picture Dictionary
-Spelling-look up words to get spelling suggestions
-Speech- read aloud typed or pasted text
-Translator
-Fact Finder
-Study Skills tools
-A tool to collect highlighted material in the document
-Automatic lists of vocabulary created from highlighted words that include text definitions and image of each word
This web app is available free of charge in the Chrome Web store. Click here to add Read&Write for Google Docs to your Google account.
For additional information, click here for a video that shows you the features of Read&Write for Google Docs