Visus Visual Assist: The Future of Assistive Technology for Visually Impaired
By Kyle Albert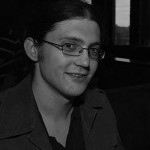 Blurring the barrier between disability and ability, innovators have developed assistive technologies for people with special needs. The latest product that will significantly help people who are suffering from near-blindness, is an application called the "Visus Visual Assist," which can transform Android devices into a life companion tool. Using voice recognition and mobile internet, it can distinguish colors, store items, read texts, and lead the way through its navigational feature. For this entry, we're going to feature this digital breakthrough solution that will redefine the future of assistive tech for the blind.
Overview
Debi Lewis, a tech correspondent at the news page of Verizon labeled Visus Visual Assist as "a system designed to help visually-impaired and blind people see things in a whole new perspective, using wireless technology." Though not yet available commercially, it's being tested by patients of the Carroll Center For The Blind in Boston on their daily activities. If this technology goes mainstream, it'll be a big help to people who are suffering from blindness.
Just to give you an overview, in the last survey made by the National Federation of the Blind in 2011, there are almost 142,200 legally blind peoplein the Indiana state alone. Can you imagine how many lives will be transformed by the assistive tech?
How It Works
The smartphone needs to be constantly connected to the internet in order for the application to work. Voice-control is applied across the entire system. Upon activation, it provides a home screen with eight gigantic squares for SMS, Phone, Contacts, Calendar, Clock, News, Weather, and the Scanner.
If they want to send an SMS, they just need to tap the SMS box and speak "send a message to…" and, it will guide them all throughout the process.
The Scanner
Its scanner feature can be used in numerous ways:
·Supports in Lengthy Reading of Texts
It will empower visually impaired people to perform a lengthy reading of articles. Since it offers large squares, all they need to do is to tap the Scanner box located on the home screen. By pointing the device's camera into a portion of an article, the app will use the internet to recognize the text intelligently. Then, the content will instantly read the content out-loud. It can also instantaneously pick up speech modules online and broadcast them in real-time even if the patient changes the focus of the camera.
·Helps Recognize People and Their Faces
As one of the breakthrough features of this mobile solution, it also offers on-the-spot people and facial recognition. When the patient points its camera in somebody else's face, it will identify the name and gender of a particular person if the data matches the synced profile from contacts and social networking sites.
·Aids in Determining Colors
Using the Visus Visual Assist's color-recognition feature, they can point the phone towards a space with a solid hue and let the app recognize it. Why is it a crucial feature? Being able to identify colors will help the patient in avoiding accidents. For instance, they can use it to identify the color of the fireplace, staircase, vehicle, or metal objects that might interfere as they walk.
·Helps in Identifying Store Objects
Similar to the functionality of Google Goggles, upon pointing the device into a particular store item, it will instantly match the item to online sources to generate results. Then, its voice feature will inform the patient of what kind of item it is. However, it is only limited to products that are bearing famous brands and logos. But, it's still a handy feature for it has the ability to scan poison and other warning signs.
·Navigation with Google Search and Google Maps Integration
Perhaps this is the most beneficial feature of this assistive tech. This will allow patients to explore the vicinity of their places by using a voice-assisted turn-by-turn navigation. It can recognize popular landmarks and street names. But, as of the moment, it's still not capable of giving real-time traffic forecasts.
These are the features of this assistive mobile tool. Hopefully, its developers can come up with their own hardware for the application. Maybe, a wearable device like Google-glass to make it less complicated to use, as compared to a cellular device which needs to be held at all times. What do you think? For more features on assistive tech, you can regularly visit our blog posts or listen to our weekly on-air podcasts.
Kyle Albert is a tech correspondent and a huge advocate of technologies for people with disabilities. He believes that affordable assistive technologies should supported by the government. Hang out with Kyle @KyleAlbert9 and read his other articles on Techie Doodlers.