ReSound is a company that has been striving since 1943 to make sound as natural and clear for individuals with mild to severe hearing loss.  They recently introduced ReSound LiNX, a new kind of hearing aid that lets you hear more of everything with each sound being vivid and natural, and speech so clear and strong it's easy to understand–regardless of environment and what/who you're listening to.  Imagine all of this and more with this revolutionary hearing aid which is so discreet no one ever needs to know you're wearing it.
ReSound LiNX is the world's first hearing aid made for your Apple iPhone, iPad and iPod touch, providing a direct connection to everything you love: streaming music, telephone conversations, video calls with a loved one and other kinds of high-quality sound sent directly to your hearing aids.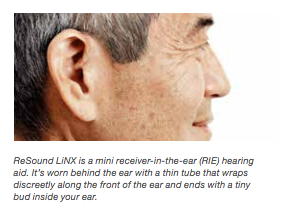 ReSound LiNX is for individuals with mild to severe hearing loss, offering many colors and wireless accessories to best benefit users with their specific listening needs and preferences.  The design of ReSound LiNX is small and slim, with the curves hugging the contours of your ears for style, comfort and stability.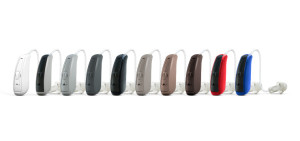 You can personalize the device beyond color with the ReSound Smart app available on the App Store; your hearing care professional customizes ReSound LiNX to precisely match your degree of hearing loss.  Users can also personalize and control their hearing aids from their phone in a multitude of ways anytime.