Quirky, the company that delivered products such as Aros (the smart A/C), the Egg Minder and the Pivot Power Strip, is looking to expand its smart home efforts with its new Wink Hub which was released this Monday, July 7th.
Many devices are able to connect to one another via Wi-Fi, but some devices require other wireless technologies to connect. The Wink Hub expands compatibility and connectivity among these devices as it handles wireless technologies such as Bluetooth, Zigby, Kidde and Z-Wave in addition to Wi-Fi.
There are more than 60 products from 15 manufacturers that work directly with Wink's smartphone app.  Among these are:
Dropcam
Honeywell thermostats
Philips Hue Lighting
Rheem EcoNet water heater controls
Quirky+GE products like Aros.
Because Wink is able to connect through multiple wireless technologies, it adds hundreds of products to the mix: Bali window shades, GE lighting and ovens, and products from Kidde, Kwikset, Lutron, Levitron, and Schlange.  The result?  A smarter, connected home with several devices able to be controlled through your smartphone.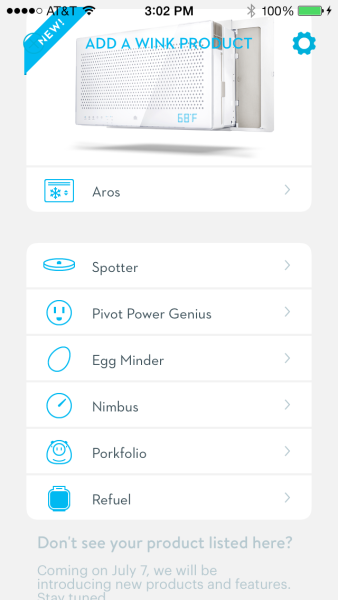 Here are the top five reasons you should consider the Wink Hub:
The hub doesn't need to be plugged into your router as it stands alone and can be hooked into both your individual connected appliances and your Wi-Fi system.
The hub is the width and height of a dinner plate and stands on its side.
Wink's app has a clear, clean interface and offers many programmable interactions.  For instance, upon locking the door the lights can turn out and the thermostat can adjust accordingly.
The app is compatible with both iOS and Android devices.
The price!  The Wink Hub is arguably the most affordable, home automation solution available at a price of $49.  It will be available for purchase nationwide at Home Depot or online at Amazon July 7th.