In order to obtain success in academia, a student with a learning disability has a few extra challenges to conquer first.  Common symptoms that students with learning disabilities often exhibit include:
Difficulty with reading and/or writing
Problems with math skills
Trouble following directions
Difficulty remembering
Poor coordination
Difficulty with concepts related to time
Problems staying organized
From elementary through secondary schools, several students in public schools with learning difficulties are provided an IEP, or an Individualized Education Program, to help them succeed.  Upon graduation from high school though, the students will no longer be provided an IEP.  What tools are available to help these students in college?
Here are five apps, divided into categories, to help students with learning disabilities succeed in college:
Organization/Scheduling: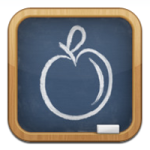 1. iStudiezPro, $2.99:
This app designed for both the iPhone and iPad–and even the Mac–helps a
student stay organized so he or she may never miss another due date again!
It allows users to input each class syllabus, homework assignments, etc.  Its friendly interface allows for a smooth syncing among all devices, keeping each student on track regardless of what device he or she has at the moment.
Mindmapping:
2. iThoughts, $9.99: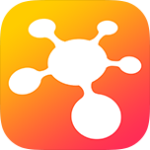 Many individuals with learning disabilities may have several thoughts or ideas they'd like to execute into a paper, for instance, but many struggle with organization.  As a result, they may create a tangled web of both related and unrelated ideas.  This app is a handy mindmapping tool to help students organize their thoughts.  Mindmapping enables individuals to visually organize their information, thoughts and ideas, so this app offers a lot of potential for several individuals.
Studying: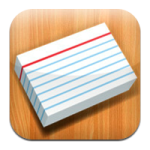 3. Flashcards Deluxe, $3.99:
This is a smart app to help students study virtually
anything on their iPhone or iPad.  This app offers the following options for flashcards: creating one's own flashcards directly within the app or computer, or the ability to choose from over 4+ million sets from sites like Quizlet.com or Cram.com.
Reader:
4. GoodReader 4, $6.99: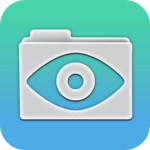 This is a reader app designed for both iPhone and iPad granting students on-the-go access to any PDF file.  It offers PDF annotations such as text boxes, text highlights and markups, freehand drawings, lines, arrows, rectangles, etc.  It also allows users to manage their files, making it easy to share, organize and sync their files among all iOS devices.
Notes: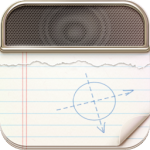 5. SoundNote, $4.99:
SoundNote is a very helpful notetaking tool available for the iPad.  Many students, especially those with learning disabilities, may often miss an important note while simultaneously taking notes and listening to the lecture.  This app allows users to record audio while taking notes so that they may never miss an important detail again.  During playback, just tap a word or note and SoundNote will jump right to the proper time in the audio.