Several months ago, I wrote about the Be My Eyes app and even hosted a podcast on this app.  If you're not familiar with this app, Be My Eyes was designed to connect individuals who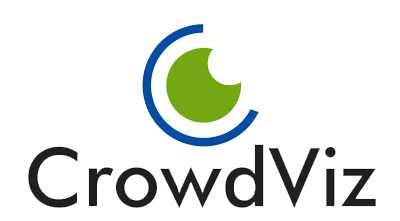 are blind with volunteer helpers around the globe via live video chat.  By pairing individuals with visual impairments with sighted volunteers, the app grants non-sighted individuals the ability to learn what's in front of them.  For example, a person who is blind may ask the volunteer, "What is the expiration date on this milk?"  A similar concept is now being introduced with another app called CrowdViz.
With CrowdViz, users with visual impairments can receive immediate sighted assistance by connecting with a trusted assistant.
Key features of CrowdViz:
Trusted quality assistance
Quick response time
24/7 availability
There are two features that separate CrowdViz from the Be My Eyes app.  First, the volunteers for CrowdViz must be verified, interviewed, and trained.  According to CrowdViz's website, "We go through this process for each member of our staff because we want to make sure that CrowdViz assistants are providing the best service to our end users."  If you're interested in becoming a trusted assistant, simply fill out the form found here or on the app.
Second, unlike Be My Eyes, the CrowdViz app is free to download but features in-app purchases.  The company says it costs money because "our goal is to provide the highest quality service at the lowest price possible.  24/7 trusted assistance is not a cheap solution, but we firmly believe that is the most sustainable, quality-driven solution!"
How to use CrowdViz:
Upon downloading and launching the app:

Tap the "I'm Requesting Assistance" button.
Press "Refresh" to check volunteer availability.
Press "Logout" if no assistance is required.

Connect with a trusted assistant:

Wait for the volunteer to respond
Get connected with assistant
Inform the assistant on what you need help with and he/she should respond immediately.

To ensure further quality assurance, each user has the ability to rate his/her experience with the volunteer after each session.  You may also fill out the Suggestion Form or contact the company for further suggestions or comments.