Learn My World is a unique flashcard-type application that helps teach early learners new words and phrases by using photos of objects familiar to that child.  It's as simple as snapping a photo of a friendly face or item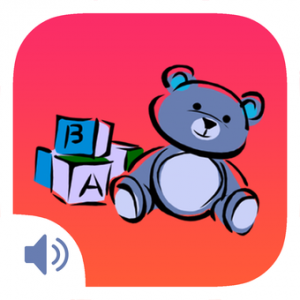 that your child is familiar with and recording the name of person or item!
While using the app, children can zoom in on each unique image and listen to your recording describing the person or object.  By having the ability to use pictures familiar to the child, the process of learning new words and phrases is sped up.
Features of the Learn My World app:
With the app running, you have the option to play soft background baby music for you and your child to enjoy.
You have the option to show or hide image titles
Titles and audio can be in any language
Once your little one learns new words, you can record the child speaking the names of the objects!

"Every child loves to hear his own words repeated back!"

The Learn My World app was developed with young children in mind, thus it features no popups and advertisements.
You can also lock controls so your child cannot accidentally change the pictures or configuration.
The app is available to download for free on iTunes.  To learn more about the app, visit the developer's website here.