Happy Thanksgiving, all!
For many, Thanksgiving is the only day of the year all loved ones are able to gather and give thanks.  However, for many individuals with autism or other special needs, social gatherings can trigger a lot of stress and anxiety.  To reduce the risk of breakdowns, I thought I'd provide a festive list of Thanksgiving apps to keep them occupied.
5 Fun Thanksgiving Apps!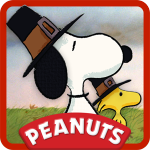 This classic tale comes to life in this "beautifully remastered 40th anniversary edition."  The app presents the original story with exciting interactive elements, making this app a Thanksgiving tradition for everyone!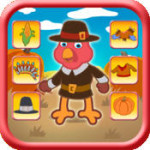 This is an entertaining, easy-to-use app for children of all ages.  When using the app, users have fun dressing up a turkey in different outfits!
"Because tracing your fingers on a sheet of paper is so 20th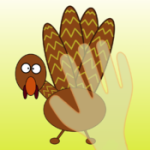 century."  In this digital presentation of a classic Thanksgiving activity, children will have fun tracing their fingers to create a digital hand turkey.  While doing so, children can count their fingers out loud and learn the names of their fingers.  When they're done, they create a huge pile of leaves and make the turkey rake them all up!
This app offers many unique features setting it apart from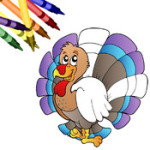 other coloring books in the App Store.  Some features include: over 60 vibrant colors, ability to save pages, paint bucket tool to easily color pictures, and more!  The app is free for the holiday, so gobble it up while you can!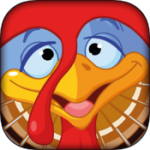 If your child loves the very popular Angry Birds app and other physics-type apps, they'll love this one!  The objective is to free the Thanksgiving turkey trapped on top of a pile of bricks.  To save the turkey, simply pop the bricks with a single tap.  If you're not careful, the turkey will fall causing you to lose!