In recent months, the Assistive Technology Program at Easter Seals Crossroads has seen a few staff changes.  I wanted to make sure our readers are informed of all these exciting changes!
Prior to writing this blog, I went ahead and asked the newly-promoted staff about their new roles, responsibilities, goals, and more.  Check out the interview below!
Wade Wingler, MBA, ATP, CEAS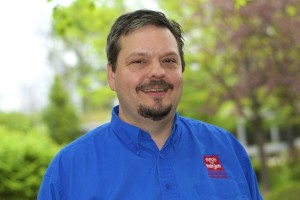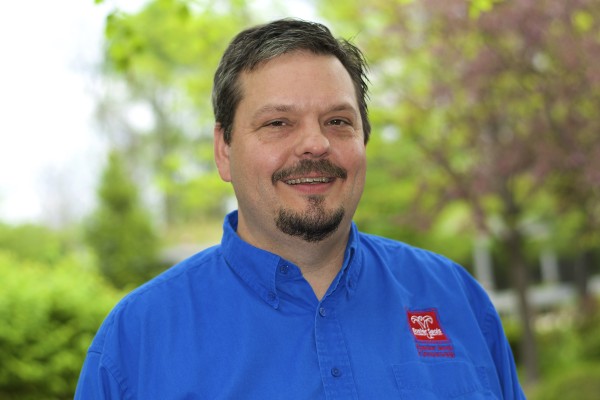 Vice President of Technology and Information Services and Security Officer
"Tell me about your new role."
Wade: "I'm responsible for the technology systems for our organization which includes all of our locations.  I'm also not leaving our AT program.  I'll spend 1/2 of my time continuing in a leadership role in AT which will also include working on our marketing, podcasts, and other social media.  The other 1/2 of my time will be spend doing IT work to ensure that our agency has the technology and systems we need to carry out our mission."
"What are your goals for the upcoming year?"
Wade: "I have a lot to learn in the coming year.  We have a lot of upgrades and improvements to make in the IT side of things and are looking at some exciting growth and new opportunities within the AT program as well.
I'm super excited about the new role and how I can be part of continuing to contribute to making Easter Seals Crossroads the amazing organization that it is."
Josh Anderson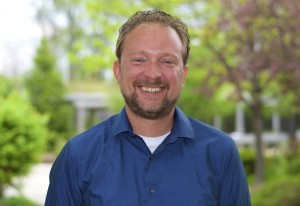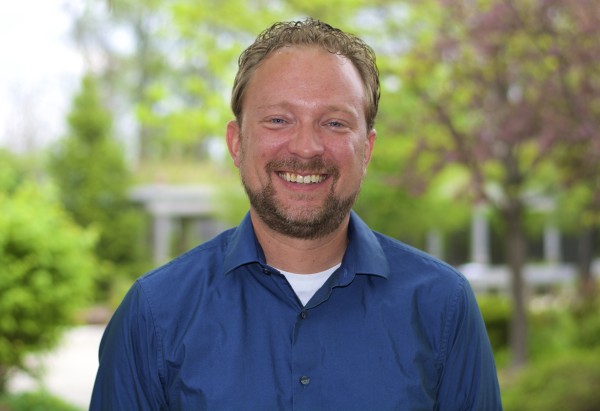 Coordinator of Clinical Assistive Technology Services
"Tell me about your new role."
Josh: "In my new role, I will continue to provide direct Assistive Technology Services to our consumers but I will also act as the liaison to Vocational Rehabilitation and other funding sources.  I receive all referrals to our clinical program and distribute them among members of our team.  I work with other members of our management  to ensure that we are providing the best services possible to our consumers.  I will be responsible for outcome reporting to the Director and budget planning. I am also a point of contact for individuals who call Crossroads to inquire about the services we provide."
"What are your goals for the upcoming year?"
Josh: "I am most excited to get to be involved in the planning and development phase of our program and getting to develop better relationships with our referring agencies, while still having the opportunity to provide direct services to our consumers."
Brian Norton, ATP, CEAS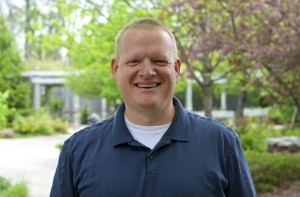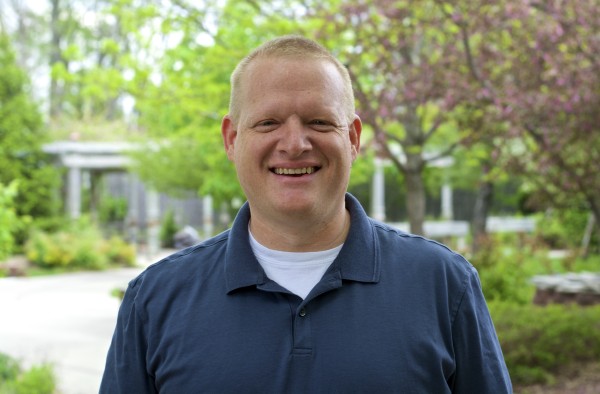 Director of Assistive Technology
"Tell me about your new role."
Brian: "As the Director of Assistive Technology, I provide leadership to staff within INDATA and our Clinical AT program.  To promote our services throughout Indiana at various conferences and trainings.  To ensure that the day-to-day operations of our AT program continue with a high level of excellence.
I am most excited about taking on a new level of leadership within our program and organization. I have a passion for assisting people and this organization has allowed me to live that out each day for the past 19 years.
The biggest difference is that my focus now is so much bigger. Our Clinical AT program operated statewide and the INDATA project is a federally funded grant that is part of a national network. This has been eye opening."
"What are your goals for the upcoming year?"
Brian:  "My goals for the coming year are to fully transition into the new role and to become fully aware and engaged in all aspects of our AT program including all INDATA services. I also want to continue the growth within our Clinical AT program to ensure that the high-quality, responsive services they provide can continue.
Craig Burns, CAS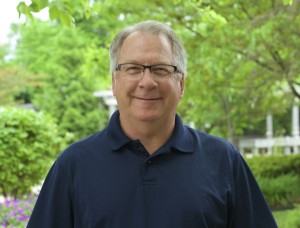 Assistive Technology Specialist/Mobility & Cognitive Team Lead
"Tell me about your new role."
Craig: "The position's primary goal is to assist the team in ensuring coverage of consumer needs, identify areas for professional development that can bolster the team's knowledge and experience in various types of assistive technology, and encourage sharing of assistive technology solutions the proved especially successful for consumers, as well as review more complicated cases.
This is a change from the AT Specialist-only position and encompasses some managerial aspects. I am excited about sharing knowledge as a group, encouraging outside studies in assistive technology and continuing to maintain a team of dedicated professionals."
"What are your goals for the upcoming year?"
Craig: "Having just successfully completing a program to earn Certified Autism Specialist certification, I hope to continue on that path to additional certifications within this field."