A while back, I wrote about the Nest Protect, a smart smoke detector you can install in your home to help provide peace of mind.  However, most homes require multiple smoke detectors, making the smart Nest Protect very expensive.  If you're interested in smart smoke detectors but not wanting to pay $100+ in each required room, consider purchasing Roost: the smart battery for your smoke alarm!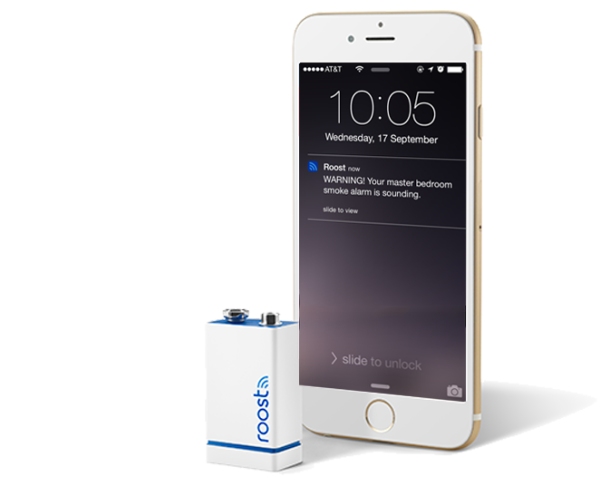 According to the National Fire Protection Association, there should be smoke alarms installed inside every bedroom, outside each sleeping area, and on every level of the home, including the basement.  Roost is a more affordable option ($35/each) to transform your existing alarm into a smart smoke detector.  So what exactly is Roost?
Overview of Roost
In sum, Roost is a 9V battery and app that makes your current smoke or carbon monoxide alarm smarter.  Because the battery connects to an app on your smartphone, it'll send you low battery alerts, notifications when you're away, all resulting in peace of mind.
Did you burn popcorn again?  One tap on the app silences your smoke alarm!
The smart battery will automatically send emergency notifications to friends and family.
If your alarm goes off while you're away from home, you'll receive a notification on your smartphone.
You'll also receive a notification if your Roost batteries run low.
Setting the Roost up is simple!
Download Roost App.
Connect to home Wi-Fi.
Insert battery into smoke alarm.