With so many AAC apps available to help individuals who struggle communicating, it can be so hard finding the right one for each person!  Many go through several AAC apps–often spending hundreds of dollars–just to find out it didn't work for them.  Last week, Flip Writer AAC became free to download on iTunes!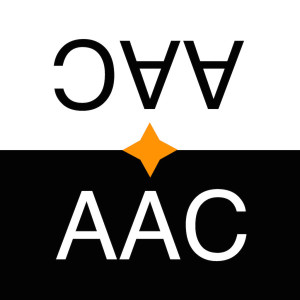 Why should you consider downloading Flip Writer AAC?
According to the app's description, it is "trusted by thousands of schools and hospitals and delivers effective and empowering tools for adults and children with speech or hearing impairments and other complex needs."
Overview of Flip Writer AAC:
Tools for speech impairments:

Type a message on the app and the message will be displayed on 2 displays: one facing you and a second facing outwards for those you're communicating with
Tap the large white flipped display for high-quality text-to-speech.
Double-tap for loud chime.
The large tap surface for text-to-speech is ideal for those with motor issues.

Tools for hard of hearing:

The built-in speech recognition allows others to speak into the app and have their speech translated into large text that can be easily read.
The app was designed by researchers at Stanford University and "has been rigorously tested in the field and repeatedly underlines its position as the single most versatile AAC tool on the iPad."
To learn more about Flip Writer AAC, check it out on iTunes or the Flip Writer AAC website!