The Educational App Store provides a long, helpful list of apps available for individuals with or without special needs.  One app out of the dozens listed is VisuaLearn, an app that "promotes vocabulary development, sight word acquisition and sentence building."
VisuaLearn was initially developed for young learners with Down syndrome,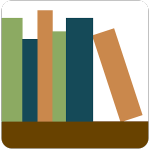 but was found to benefit many other children, especially visual learners.  According to a teacher's review on the Educational App Store: "Research in both educational theory and cognitive psychology tells us that visual learning is among the very best methods for teaching students of all ages how to think and how to learn."
Overview of VisuaLearn:
After choosing a title from VisuaLearn library, each learner can engage in different activities:

Read It –

Read a book independently or listen to the book by touching the sentence on each page.
Words are underlined as they're being read.
Learner can also hear key vocabulary by touching the image.

Match It –

Learner can match image or vocabulary tiles to same pictures or word tiles on the screen.
Image and word order are randomized to encourage learning.

Select It –

Learner can select words to match a picture prompt and answer the question, "What is this picture?"

Name It –

Learner can label the image or read the vocabulary based on a visual prompt.
Solutions can be checked by tapping on the image or word, which then rotates to reveal and say the answer.

Draw a Line –

Learner can draw a line to connect words with words or pictures with words.

Build a Sentence –

Learner can drag and drop vocabulary tiles into the sentence frame to build sentences.

At the end of every activity, the child has option to "Do It Again" or "Keep Going".  If he/she selects "Keep Going", he/she will be guided to next activity.
User can return to the VisuaLearn library by selecting the book icon in upper left corner.
Child can return to the activity page by touching the activity icon in the upper left corner.
To learn more, check the app out on iTunes or Google Play.