Did you know someone is diagnosed with autism every 20 minutes?  Autism is the fastest growing developmental disability and affects 1 in every 68 children in the United States.  April is National Autism Awareness Month and is an ideal time to promote autism awareness, acceptance, and to draw attention to the tens of thousands facing autism diagnoses each year.  Looking for ways to participate in National Autism Awareness Month?  Keep reading to find local activities and ways you can help out!
In the 1970s, the Autism Society launched a nationwide effort to "promote autism awareness, inclusion, and self-determination for all and assure that each person with ASD is provided the opportunity to achieve the highest possible quality of life."  This year, the society aims to do more by encouraging friends and collaborators to become partners in movement toward acceptance and appreciation.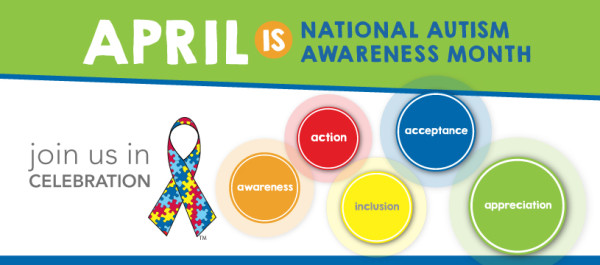 "For over 50 years we have worked in communities (both large and small) to ensure our actions through our services and programming, supported all individuals living with autism.  Let's expand this work to focus on the rest of us — ensuring acceptance and inclusion in schools and communities that results in true appreciation of the unique aspects of all people.  We want to get one step closer to a society where those with ASDs are truly valued for their unique talents and gifts."
Different Ways to Celebrate National Autism Awareness Month
1. Go to the movies.
Something as simple as seeing a movie is often not an option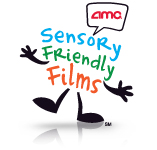 for families affected by autism.  However, in 2007, the Autism Society partnered with AMC Theatres to offer the "Sensory Friendly Films" program.  The showings occur the second and fourth Tuesday and Saturday of every month.  It is a great opportunity for individuals with autism to enjoy movies in a "safe and accepting environment on a monthly basis."
To keep individuals with autism comfortable, the auditorium keeps their dim lights on and turns down the volume.  To learn more about the Sensory Friendly Films program, click here.
View a list of sensory friendly movies at AMC here.
2. Purchase Touched by Autism Jewelry
At Easter Seals Crossroads, we understand the daily challenges that come with autism.  We aim to help and offer hope to individuals affected by autism with our treatment services, assistive technologies, and resources available in our Autism Family Resource Center.
One resource available is a jewelry line called Touched by Autism.  Net proceeds of this unique jewelry support disability services for children and adults at Easter Seals Crossroads.  Jewelry sales will help us provide the programs and services that are so desperately needed in our community.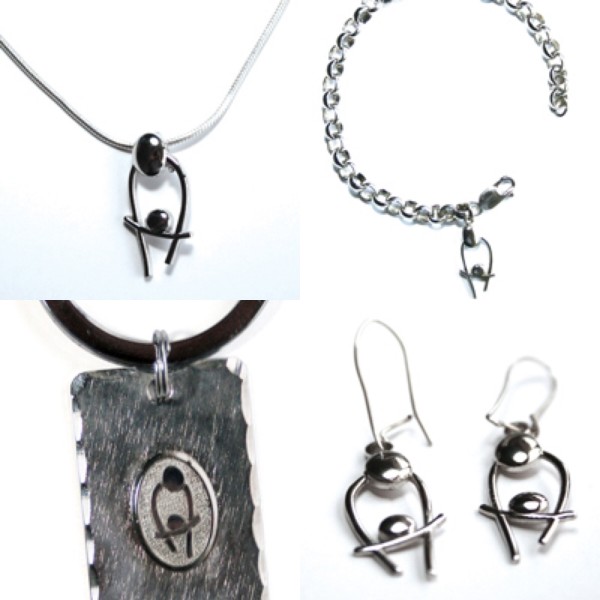 Each piece of jewelry in this collection represents a child being supported by an adult figure.  This figure is a parent, a grandparent, a sibling, an educator or a health care professional; this figure can be you.  By purchasing Touched by Autism jewelry, you help raise awareness of the presence of autism in all of our lives and you celebrate the victories shared by so many living with autism today!
3. Autism Awareness Seminars
All month long, the Autism Family Resource Center at Easter Seals Crossroads is hosting Autism Awareness Seminars.  All sessions will take place at the Autism Family Resource Center (4740 Kingsway Drive, Indianapolis) from 5:30 p.m. to 7:00 p.m.
The Awareness Series is especially geared for parents and caregivers of individuals with autism.  Childcare can be provided (for children 6 months to 12 years of age), but you must register by the Monday prior to each session.  Call Jenifer Martin, Medical Social Worker, to register childcare at 317.466.1000 x3014.
Autism Awareness Seminars Schedule:
April 6 –
Topic: Introduction to Autism and Behavior
Speaker: Laura Tease, MA, BCBA, Easter Seals Crossroads
April 13 –
Topic: Promoting Positive Relationships with Emergency Personnel
Speaker: Panel of Professional First Responders
April 20 –
Topic: Financial Planning
Speaker: Phil Clark, Legacy Consultants Group
April 27 –
Topic: Medicaid Waiver
Speaker: Bureau of Developmental Disabilities Services
Click here to learn more about the Autism Family Resource Center and the services it has to offer.
Looking for something fun to do this weekend?  Conner Prairie is opening an hour early (9 a.m. – 10 a.m.) specifically for guests with autism and sensory or developmental challenges!  Guests will be able to enjoy full access to indoor play areas including Discovery Station, Craft Corner, and Create.Connect.  Outdoor areas will also be available so guests can interact with baby animals, explore outdoor historical areas, enjoy nature, make crafts, and more!
If necessary, guests can find designated areas marked as Quiet Spots (map), which offer a quiet location with a sensory kit, which includes a weighted blanket, soft sensory toys, and other sensory items.  Check out the map for more sensory-friendly tips while visiting Conner Prairie!
To receive free admission, guests must arrive between 9-10 a.m., but can stay all day.