Looking for a fun and effective way to work on letter and number reversals?  This is a common challenge for individuals with dyslexia and more as they tend to confuse letters "d" and "b" and "q" and "p" etc.  LetterReflex is a fun, interactive app developed to help these children learn correct letter and number formations.
The app features two different activities: Tilt It and Flip It.
Tilt It teaches children left from right by using kinesthetic learning.

It is a fun maze game that teaches the correct position of letter loops by having them tilt the device in the correct direction to form letters.

Flip It allows children to practice letter and word discrimination.

"Using arcade game action, Flip It challenges kids to visually discriminate and manipulate letters and words to match the correct orientation.  The activity will help hone their visual discrimination skills and further cement their knowledge of correct letter and word formation."

Both of these activities were designed to be engaging and repeatable, and when used on a regular basis can help address the problem of letter reversals.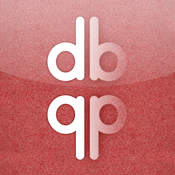 Features of LetterReflex:
Includes automatic tracking and progress reports

Automatic tracking and reporting makes it easy for parents, teachers and therapists to identify time on task, accuracy, and progress.  Reports can be emailed directly from app.

Made from the creators of Dexteria, the top-ranked app that improves fine motor skills.
Easy to use and fun to play!
Runs on all iOS devices
Designed to be used in short sessions and repeated over time
Randomized gameplay ensures children won't get bored
To learn more about LetterReflex, check it out on iTunes or visit Dexteria.net.