In several posts, I have written about different types of robots and their benefits on individuals with special needs.  If you've taken a tour of the INDATA Project's lab here at Easter Seals Crossroads, you've probably already met a dancing robot named ARTI, or Assistive Robotics Technology Initiative.  (If you haven't had a chance to meet the cute little humanoid or tour our assistive technology lab, you can sign up to do so here!)  A recently developed robotic toy named Leka is specifically designed for individuals with autism and other special needs.  The toy is currently in the funding stage on Indiegogo and is estimated to begin shipping next May!  So what is Leka exactly?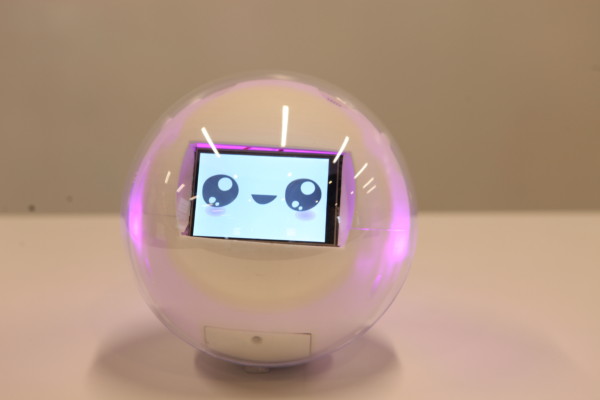 Leka is a new kind of companion for individuals with special needs and was developed "hand-in-hand with parents, therapists and caregivers, to aid in a variety of settings.  From the office, to schools, to home, Leka is making therapy easier, more efficient, and more accessible."
What makes Leka such an "exceptional" toy?  For starters, it is a multisensory, interactive toy offering children the ability to play fun and educational games to:
Motivate social interactions
Increase motor skills
Increase cognitive and emotional skills
Stimulate autonomy
And more!
Features of Leka:
The New Robotic Toy
Equipped with sensors that can detect and respond to a child's interaction through autonomous behaviors.

For example, "If Leka is mistreated and thrown to the ground, it gets sad and turns red, a color traditionally associated with sadness."

The toy is predictable: all of Leka's interactions are pre-programmed in order to provide peace of mind
The robot's simulations and applications are configurable, to be able to adapt to each individual's needs.

Users can even adjust the settings to accommodate different sensory inputs (e.g. brightness of lights, speed, volume, etc.)

Includes several educational applications/activities to target specific needs of children such as motor, cognitive, social and emotional disorders.

Traveling Leka:  For this app, adults place different colored tags throughout the room and the robot spins, stops, and lights up with a certain color, prompting the child to carry Leka over to the matching color tag.

Supports motor skills, attention, communication and social interaction

Hide and Go Leka: For this, adults hide Leka and children must go find it.  When a child finds Leka, the robot opens its eyes and makes happy sounds, lights up, or vibrates (depending on child's preferences.)

Encourages imagination while developing motor skills, interaction, turn-taking and space-time awareness

Picture Bingo: Adults take pictures of objects that the child uses in daily lives.  They then place RFID tags on the physical objects in their natural setting.  Then, Leka's screen displays a picture of the object and requests child to bring the object.  The RFID tags help the robot sense when the child has brought the displayed object, and it reacts positively to reward the child for completing the task.

Helps children develop motor skills, attention, communication, social interaction and autonomy.

Remote Control:  Although the robot is autonomous, it is also capable of providing parents, therapists, and caregivers the opportunity to control its features (colors, voice, movements, etc.) so it can respond to a child's specific behavior.  The app allows the child to maneuver Leka between obstacles and follow a certain path.

Encourages fine motor development and coordination
To learn more about Leka, check it out on Indiegogo or click here.