Looking for some way to help support your aging family member?  There are many smart devices available on the market with many beneficial features for seniors, however, the devices themselves aren't specifically designed for them.  Fortunately, GreatCall Incorporated was founded specifically to provide solutions and support to those aging in place, and offers many easy-to-use devices to help them live as independently as possible.
All of the GreatCall products are designed to be health and safety tools for the user, and to help keep them connected to loved ones.  There are currently four different products available, each one unique from the next.  Keep on reading to find out which GreatCall product may be best for you!
Though each product is different, they are all compatible with the 5Star Urgent Response Service:
"5Star Urgent Response Service provides easy-to-use and reliable access to IAED (International Academies of Emergency Dispatch) Certified 5Star Agents who will confirm your location, evaluate your situation, and get you the help you need.  Trained in CPR and other emergency procedures, they can assist you with any uncertain or unsafe situation, 24 hours a day.  So whether you're lost in an unfamiliar part of town, walking in a parking lot at night, or experiencing a medical issue, 5Star Service can help."
4 GreatCall Solutions for Aging in Place:
So you may be wondering which product is best for you and your unique needs.  Whichever device you choose, each GreatCall device is powered by the nation's largest and most dependable wireless network.  This also means:
NO annual contracts
NO cancellation fees
100% U.S.-based customer service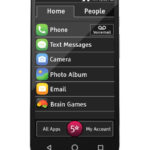 The Jitterbug Smartphone is a simplified smartphone with built-in health and safety apps.  The all-new smartphone features a larger screen, icons, and text.
Features of Jitterbug Smart:
Simple menu: all items organized into one list
Long-lasting battery
Voice typing makes writing emails and texts easier
Mobile Internet access
Usage meter: tracks minutes, data, and text
Built-in camera
5Star App gets you help in any emergency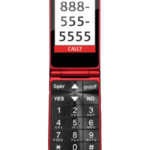 The Jitterbug Flip is an ideal solution for those who don't want or need the features of a smartphone.  It is easy to use and has a built-in 5Star urgent response button.
Features of Jitterbug Flip:
Big, brightly-colored screen with large numbers and text
Simple menu which is easy to navigate with the yes/no buttons
Voice dial allows users to quickly access contacts
Built-in camera with flash
Powerful speaker ensures conversations are loud and clear
Built-in reading magnifier with LED flashlight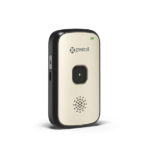 The Splash is a mobile urgent response device available with optional fall detection.  It allows individuals to live actively and independently but gives them the option to receive help in any emergency.
Features of GreatCall Splash:
Completely mobile: just like all GreatCall devices, Splash works on the country's largest cellular network
Highly-trained agents can assist you in any situation
Fall detection detects falls and calls for help
No home installation or base unit required
Waterproof so you can take it with you anywhere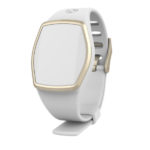 Looking for a wearable that keeps you or a loved one active and safe?  The Lively Wearable is a 2-in-1 fitness tracking and urgent response device.  It is the only fitness tracker available on the market with a discreet and urgent response button.
Features of Lively Wearable:
Highly-trained agents are available at the push of a button
Waterproof so you can wear it anywhere, anytime
No charging required: battery lasts up to 6 months
Fall detection detects falls and calls for help
Bluetooth Connectivity: compatible with Android smartphones
Click here to find a GreatCall provider near you.
To learn more about GreatCall and their products and services, visit GreatCall.Com.