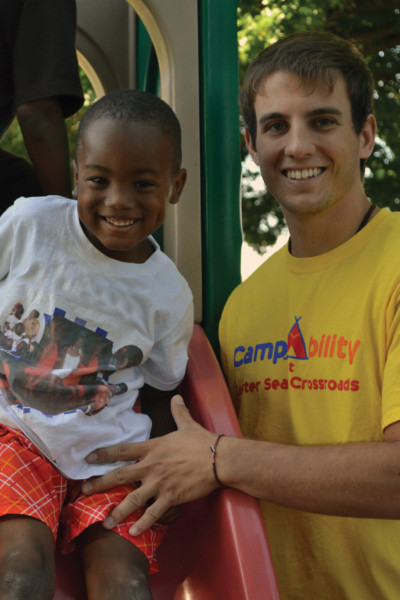 Writer: Tiffany Whisner, Coles Marketing
Summer is a time when most kids are enjoying water parks and splash pads, not focused on their academic skills. But maybe they should be.
"Many students experience some learning loss during the summer," said Cristen Reat. Reat is the co-founder and program coordinator at BridgingApps. "I believe there is some recognition of this fact due to numerous summer programs and camps available with the goal of engaging kids in learning. However, most students — and their brains — are ready for a break."
That break comes with some consequences when returning to school. According to OnlineCollege.org, students score lower on standardized tests at the end of summer vacation than they do at the beginning of summer vacation. On average, students lose about 2.6 months of grade-level equivalency in math skills during the summer break. There may also be losses in reading and spelling abilities.
And the learning loss can be particularly detrimental for students with disabilities.
Bridging the achievement gap
"I believe students with disabilities are at a higher risk of losing skills during the summer," Reat said. "They are more vulnerable because their skill development and progress during the school year is so hard won and often gained with a variety of supports that are simply absent during the summer."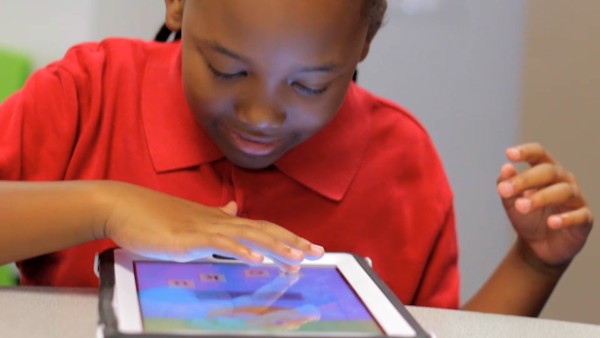 What about summer school? Just under 10% of students nationwide participate in summer school or attend schools with a non-traditional calendar. The result — more than 90% of students in America are at risk for potentially-damaging summer learning loss.
In the National Summer Learning Association article "More Than a Hunch: Kids Lose Learning Skills Over the Summer Months" by Duke University Professor Harris Cooper, he noted, "In our research, we found that kids do forget over the summer. We also found that summer learning programs have a significant positive effect. People have a vision of what summer vacation ought to be that may not coincide with the reality for most kids. We need to dispense with romanticized notions associated with the traditional summer break, look at what's really going on, and consider the consequences."
Often, those consequences are more severe for the families of students with disabilities.
"It has been my personal experience that many families struggle and fight with school administrators to make the case to enroll their children with disabilities in summer school," Reat said. "In many cases, those with an Individualized Education Program (IEP) must prove their child has regressed in order to get services. The process can be maddening because it can be difficult to prove."
That's where organizations like BridgingApps, a program of Easter Seals Greater Houston, come in. Reat's background is in foreign languages and working at an educational non-profit. When her son was born with Down syndrome, a visual impairment and many other health challenges, she began the search for tools to help him both on a therapeutic and educational level.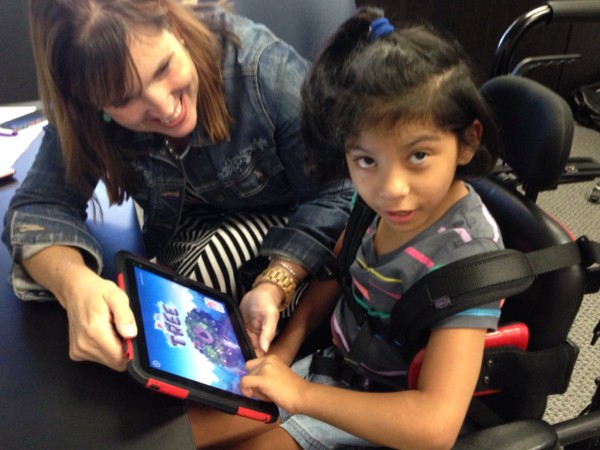 "BridgingApps grew out of a support group of parents and therapists who were working together to figure out which apps were helpful for helping young children gain skills and learn," Reat said. "Although touch-screen technology has been around for years, for many children with a variety of disabilities, this technology was suddenly mobile, engaging, affordable and highly motivating for young children."
Summer education is app-enin'
The PATINS Project is a statewide technical assistance network that connects local education agencies (LEAs) to accessible materials, assistive technology and corresponding professional development and technical support through the Indiana Department of Education and Department of Administration. PATINS helps to ensure all students can access, participate and progress within their general curriculum.
"iPad Magic" is the name of a summer e-learning session led by PATINS Northeast Coordinator Julie Kuhn. In her PATINS blog, Kuhn shared about the session, "This is a session about the built-in features of the iPad. We discuss the amazing features this tool has right out of the box, without even discussing additional apps. The focus is on a Universal Design for Learning (UDL) framework for meeting the needs of many students as quickly and seamlessly as possible."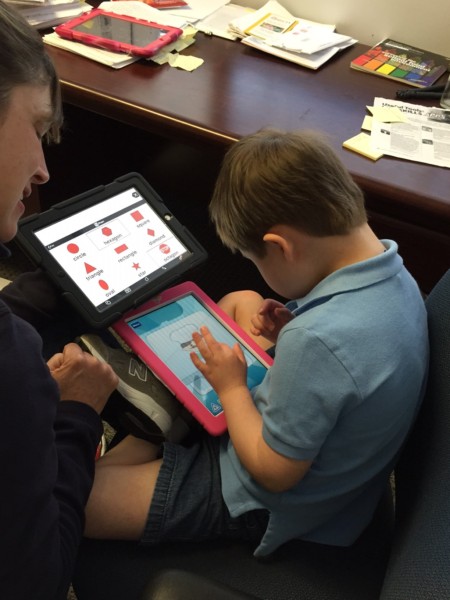 "Tablets can be amazing learning tools for children with disabilities, but they must be used intentionally," Reat said. "Just because an app is categorized as 'educational' in the App Store does not necessarily mean it has educational value."
Her recommendations for apps for parents to use with their kids over the summer (along with the BridgingApps reviews) include:
"As for accessories, an appropriate case or stand to protect the device while actively moving to different environments during the summer months is key," Reat said. "We love AbleNet's tablet stand for the iPad and Big Grips for younger children."
Learning happens anywhere
According to the National Summer Learning Association (NSLA), summer learning can happen anytime, anywhere and can make a difference.
"We ought to start thinking outside the box about the arrangement of the school day and year and try to build in greater flexibility depending upon the child's and family's needs," Cooper said in his research brief.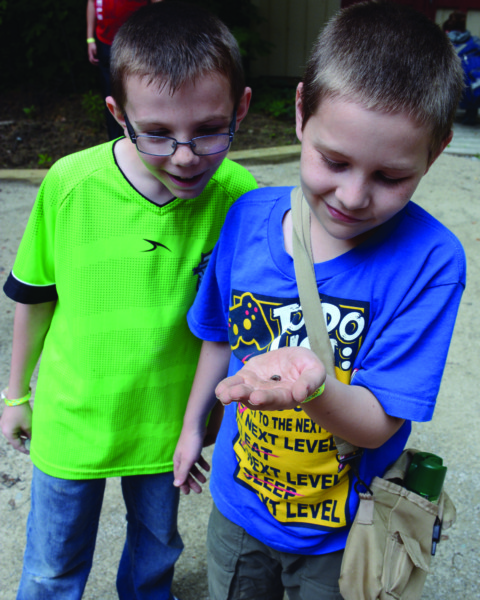 Summertime can still be about fun — but also making learning fun or finding the fun in learning.
"As a parent, I have found the most ordinary activities are opportunities for learning," Reat said. "For example, when planning a summer vacation, involving your children in the planning of that trip can be very educational. Those with a variety of cognitive levels can use technology with the support of a parent or older sibling to make a budget and comparison-shop hotel rates, for example."
Have kiddos use an app to make a list or take pictures and create a photo album of what to pack on the trip.
Are you planning a staycation? Try Bound Round. It's an interactive travel guide designed for kids. It's full of videos, games and fun things to do with information for the best kids' attractions.
And don't forget about a summer trip — or two — to your local library.
"Many libraries have summer programs for reading, tutoring or literacy projects," Reat said. "Making flash cards with summertime vocabulary can also be a fun activity using Kids Flashcard Maker. Learning can happen anytime, anywhere, and it doesn't have to feel like 'school.'"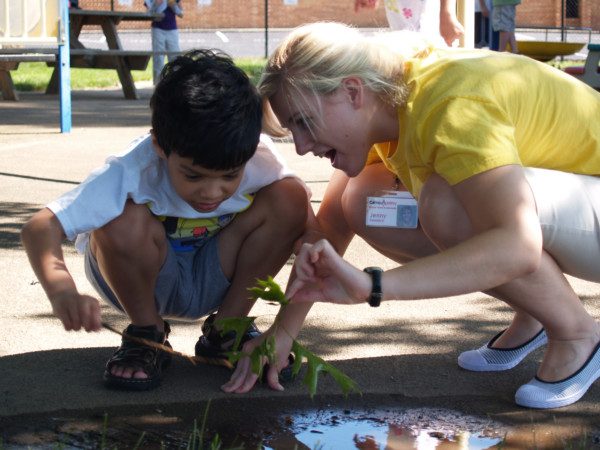 While it can be more challenging for families who have children with disabilities to find appropriate camps, programs and child care for those with special needs, they are available. Easter Seals Crossroads has camps during the summer:
CampAbility: traditional summer day camp for children ages 4-10 with all types of special needs
Camp R.O.C.K.S!: outdoor camp for young people with autism who range in age from 10-18 years old
Camp FUEL: traditional day camp for adolescents ages 11-17 with disabilities or special needs
iCan Bike: specialized bicycle instruction or individuals of all ages
"Another idea would be to ask your child's therapists to create a home program for your child for the summer," Reat said. "These don't have to be IEP goals specifically, but they can be general goals and skills to integrate into the summer routine." These skills include spelling words, reading, math operations, time telling and money identification and comprehension.
Motivation for the mind
"We all struggle with wanting to feel productive and not sitting in front of a screen all summer," Reat said. "This can be especially true for students with disabilities who may be limited by mobility challenges, social skills deficits or attention issues."
This summer, BridgingApps is launching a campaign to engage and challenge people to create a goal, share it and share progress with BridgingApps. The campaign will encourage goal setting, celebrate successes and include drawings for prizes. It's a way to keep families motivated to support summer learning.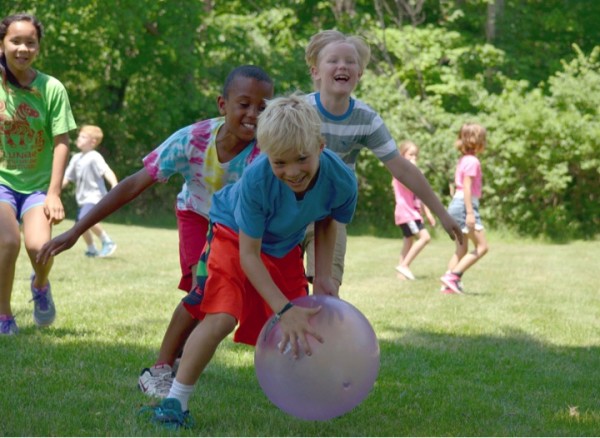 Summer Learning Day is an annual advocacy day led by the NSLA to highlight the importance of keeping kids learning, safe and healthy every summer.
And First Lady Michelle Obama offered a special Summer Learning Day message:
"To all the young people, you can't let your summers go to waste. Ask the adults in your life to help you find new ways to stretch your mind and learn new skills. And of course, read everything you can get your hands on to keep your brains fresh. If you do that, you'll get a head start for the next school year and for the rest of your lives — and you'll have a lot of fun along the way."