Individuals with poor posture often require specialized seating to support them as much as possible.  This holds true for their wheelchair seats, car seats, and more.  However, when it comes to relaxing or playing at home, many parents and caregivers prefer to get their children out of their wheelchairs and into another type of seating.  Large bean bags have traditionally served as seating for these individuals, but unfortunately, they lack the ideal postural support needed.  Now there is a new seating solution called the P Pod.
According to Columbia Medical, "The P Pod offers a whole different seating experience for those with specialized seating needs and is great for a range of ages from infants to young adults."  It was developed as a response to several customers stating, "We want a different seating option at home!"  The P Pod features three major components: the seat, the bolster support, and the bean bag or "Pod."  The P in the P Pod's name stands for postural, and "postural support technology is an integral part of this design."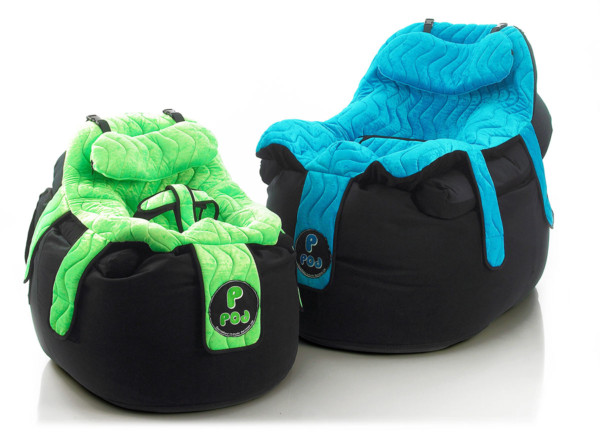 Standard Features of P Pod:
Lightweight for easy handling
Bean bag allows change of position while maintaining postural support
Stylish and comfortable for everyday use
Quilted stretch velour covers in a range of fun colors:

Starfish Red
Whale Blue
Seahorse Green
Mermaid Pink
Jellyfish Purple

Range of accessories available:
Click here to view the brochure or visit Columbia Medical for more information!