Writer: Tiffany Whisner, Coles Marketing
Supplies needed: a computer, portable media player or smartphone; a program for listening to MP3 audio files; an Internet connection; and earphones. What are you doing? Listening to a podcast.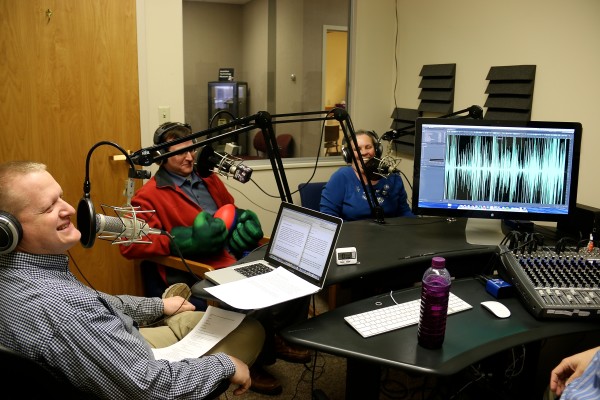 While podcasting is a relatively new term, its roots date all the way back to the 1980s, first known as "audioblogging." But as the iPod grew in popularity, podcasting began its rise starting around 2004.
21% of Americans ages 12 and up have listened to a podcast in the past month. That is up from 17% in 2015. Monthly podcast listenership has increased 75% since 2013.
What does that really mean? While 21% may not seem like a lot of people — 21% of the country uses Twitter, and that's the same amount who are tuning in to podcasts. The podcast audience is 57 million Americans in total.
Today, hundreds of thousands of English-language podcasts are available on most every topic you can imagine. And among those is three whose focus is on assistive technology.
Tune in to ATU: The one that started it all
In October 2007, Easter Seals Crossroads was awarded the Indiana Assistive Technology Act grant (INDATA), which consists of federal funding targeted to increase the availability of assistive technology to Hoosiers with disabilities.
Just four years later in 2011, the INDATA Project launched two of its popular podcasts, Assistive Technology Update and Accessibility Minute. Wade Wingler, the vice president of technology and information services for Easter Seals Crossroads, is the voice behind the Assistive Technology Update.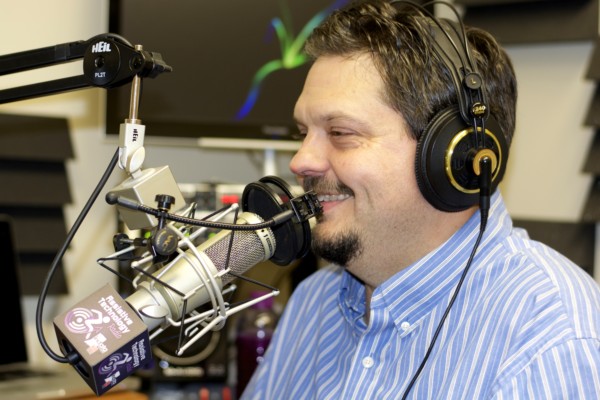 "It's a weekly news and interview show focused on the assistive technology industry," Wingler said. "The purpose is to share the news of AT with people in Indiana and around the world and have meaningful dialogue with thought leaders in the field."
There are more than 280 weekly episodes so far, and the reception from listeners is very positive. The format is five to 10 minutes of AT news dealing with all levels of technology and all kinds of disabilities. Then there are three to five minutes of app reviews or legislative updates followed by 15-20 minutes of interviews with notable experts in the AT industry.
"John Williams, former reporter for the Washington Post, is the man who is credited with coining the term 'assistive technology,'" Wingler said. "I got to talk to him on the ATU podcast and ask him how it happened and why. He actually slipped it past his editor because he thought it was descriptive, and not only was it published — but it stuck!"
Another memorable interview was Bob Heil, a sound and radio engineer most well-known for creating the template for modern rock sound systems.
"He's the only non-musician in the Rock and Roll Hall of Fame, and he talked with me about his passion for helping young people with disabilities become amateur radio operators and all the modifications he's done," Wingler said. "He also shared a great story about helping Stevie Wonder with the sound setup for his concert and Stevie's amazing knack for music and overcoming obstacles."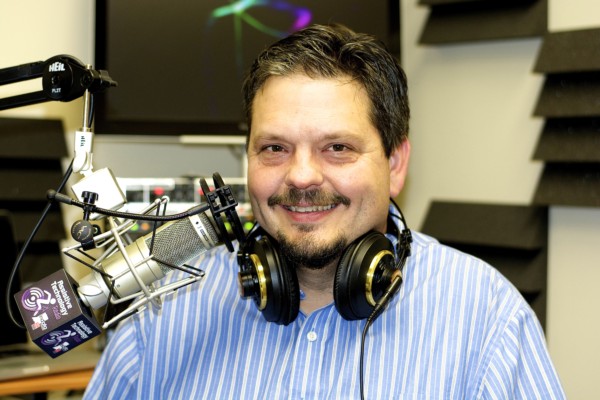 It's those types of interviews that keep the podcast-listening audience coming back for more. And come back they did. In 2013, Assistive Technology Update was named number one in its class by About.com. And today, the podcast plays to listeners in more than 160 countries around the globe.
"I think the podcast is a great way to get information and thought-provoking interview to people all around the world," Wingler said. "It's only a half hour each week, so it's convenient to listen to. And we distribute it on all the major podcasting systems, so it's easy to find. The format is consistent from week to week so people know how to get what they need from each episode." And that includes people with and without disabilities.
"Actually our audience tends to be just as many professionals as people with disabilities," Wingler said. "But the audio format certainly is accessible to people who do best with audible information. We also provide full text transcripts for anyone who does better with a non-audio format."
Ever since the launch in 2011, ATU has had slow and steady growth, both in size and geography. And the podcast hasn't missed an episode yet.
"That's been one of the biggest challenges — putting out a show every single week," Wingler said. "It's a passion project, which keeps our energy and enthusiasm up. But sometimes during busy times or when you're on vacation, it's hard to find the time to research, record, edit, produce and release shows. But it's our love for AT that's helped us stay on track and overcome that challenge."
Short and sweet: Not as easy as it sounds
Also launched in 2011 was the Accessibility Minute podcast, a 60-second weekly review of the latest updates in assistive technology, those tools and devices to help people with vision, mobility or hearing disabilities as well as other special needs.
Originally led by Wingler, the podcast was launched as a much shorter alternative to Assistive Technology Update for people who couldn't log as much listening time. It hit the pause button in 2013 with podcast number 124. It re-launched on Friday, April 10, 2015, with a new voice, Laura Medcalf, INDATA's social media content specialist.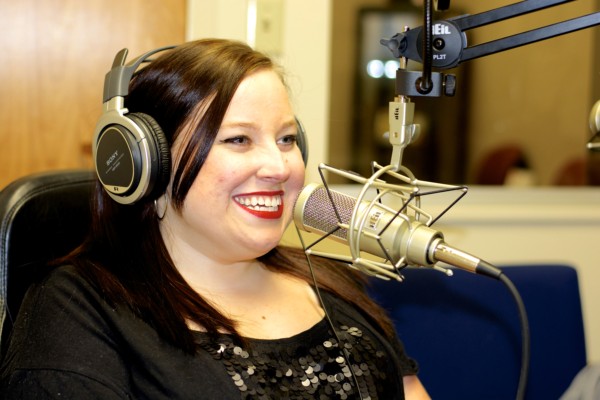 "Laura adds a youthful voice and approach to Accessibility Minute," Wingler said. "We wanted to update the show and make it more current and approachable for all ages, and I really feel like Laura is the ideal person to do that. She brings such energy to the program."
Medcalf became the new host of the show on episode 125 and recently recorded episode 200.
"Accessibility Minute is a fast way for me to get facts out about different assistive technologies in a quick weekly dose," she said. A writer by trade and training, Medcalf gets to tune in to her lighter side with time spent in the recording studio, full of giggles and some humorous interactions.
"It's seventy-five episodes for me and counting," she said. "I'm so excited to come to work every day. It's definitely been a positive influence in my life, and I've learned more about assistive technology than I ever could have imagined. I never thought I'd have such an intrinsically rewarding job."
And her mission through Accessibility Minute is to provide individuals with and without special needs a quick, weekly dose of something exciting going on in the world of assistive technology.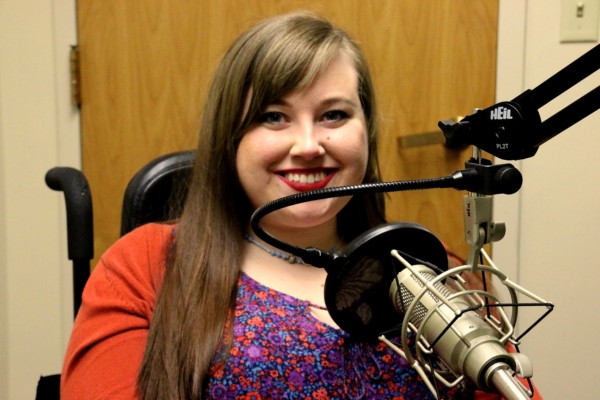 "I often try to cover products and apps that benefit individuals from all walks of life," Medcalf said. "It is a general accessibility show, so it's important for me to branch out and cover AT that may benefit individuals of all ages and abilities."
Since the podcast time is limited, the format has to stay similar each week to work. There's a welcoming intro, the introduction to a topic and a follow-up action, like a link or phone number to call for more information. Medcalf also makes sure to let listeners know how to access the INDATA blog and contact the organization.
"First and foremost, I'm a writer," Medcalf said. "Rather, I'm a creative writer. That means I failed terribly in journalism courses because I'm so descriptive. I love adjectives and carrying on and on … and on … about certain topics. I am also terrible about getting directly to the point. So the biggest challenge for me has been selecting what details to discuss with such a limited time slot each week." But as a writer, she's all about challenges.
"Now I view my transcript for the show as a writing exercise," she said. "It helps me get better at getting straight to the point while still maintaining my unique point of view."
But Medcalf got to really let loose for the show's celebratory 200th episode, when Accessibility Minute was almost four minutes long!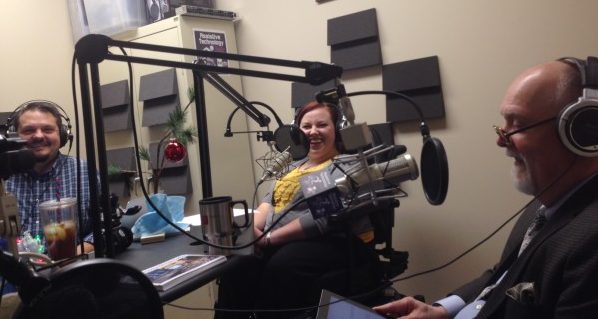 "The show only runs a minute, so there is never really any time for an interview," Medcalf said. "But in episode 200, I did get to talk with Mr. Wade Wingler himself! It was a great look back at how Wade started the show and what it has become. I've really enjoyed being a part of that."
A couple memorable topics for Medcalf are a device called REST, or Relaxing Equine Simulator Therapy, and a companion robot called BUDDY.
"For individuals with ADHD, autism, or PTSD, it may be hard to find calming solutions," she said. "Did you know the movement horseback riding provides is one possible solution? Develops at GAIT LLC recently designed a device that replicates the same movements, so you can use it to relax at all hours of the day and night."
And BUDDY is a companion robot noted to be "the first social robot that connects, protects and interacts with each member of your family."
"I welcome feedback from my listeners as I want the show to be properly paced and beneficial for everyone," Medcalf said. "I've learned since working here that these podcasts really provide a convenient format for everything AT."
Ask away: ATFAQ panel presentation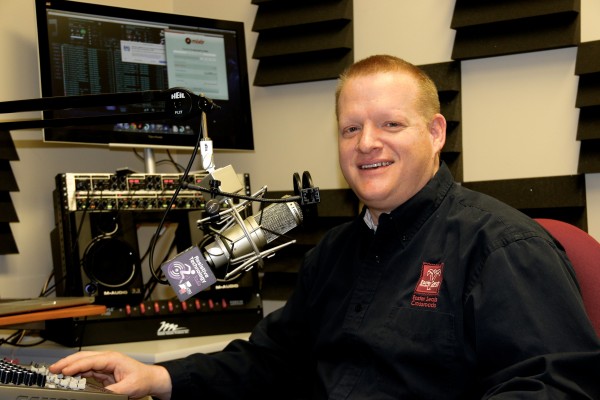 The trio of INDATA podcasts came with the newest arrival of ATFAQ in 2014. Hosted by
INDATA Director Brian Norton, ATFAQ is a question and answer show with a panel of AT professionals who answers everyday questions from people with disabilities, service providers, family members and others interested in assistive technology.
"We talk about the hardware, software, tools and gadgets that help people with disabilities lead more independent and fulfilling lives," Norton said.
Shows are released twice a month, and they are nearing the 40th episode mark. Interested listeners can send in questions by tweeting using #atfaq; calling the listener line at 317-721-7124; or emailing questions to questions@atfaqshow.com. Listeners can also subscribe to the show in iTunes.
"Brian is the perfect person to host this show," Wingler said. "He is very knowledgeable in all aspects of our assistive technology devices, and he is definitely known for his creativity in how to use this technology in the places where people with disabilities live, work and play. He offers a wealth of information to anyone who has questions on this show."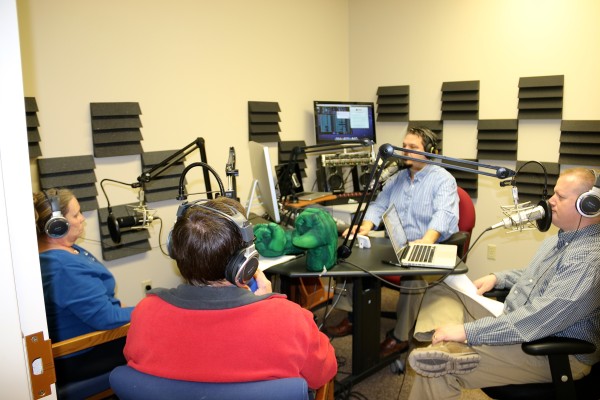 The show's format is a panel discussion of three to four AT professionals who provide live feedback and answers to submitted questions.
"Our audience has grown steadily since the very beginning of the show, and they are very active participants," Norton said. "Not only do they send in their questions, but they often offer their own answers to others' questions, and we share all of that on the show."
The topics range from information on specific products to real-life situations where people are seeking solutions for school, work and home-related accommodations.
"We all have questions, but we may not know where to turn for the answers," Norton said. "ATFAQ offers people a free resource where questions can be asked and answers are provided by seasoned professionals to an active listening audience."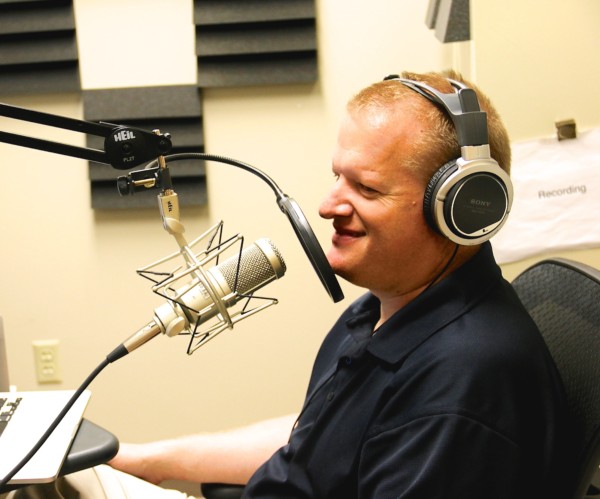 As ATFAQ continues to develop, Norton plans to expand the panel by bringing in professionals from other disciplines to help cover special topics, such as home modifications, augmentative communication and adaptive driving.
ATFAQ is one of several programs in the Accessibility Channel, a service of the INDATA Project offering a growing collection of audio, video and print content focused on accessibility, disability and assistive technology.
"One of our main goals is to educate the public and make them aware of all the advances in AT," Wingler said. "We love to hear stories from people with disabilities and assistive technology professionals who are learning things from our shows that help them in their day-to-day lives."