It has been quite some time since I've written about home automation.  As my current system (iVera) is struggling, I felt it's a perfect time to research newer systems.  I've used this hub and app for four years to turn on my lights, unlock/lock my door, and more; it's an essential piece of technology for my independence.  While searching for a new hub, one of the main criteria I have is to find one with the most connectivity.  From what I've gathered, the new Wink Hub 2 offers the most connectivity on the market.
Countless smart home brands and devices have been introduced over the past couple of years.  Some of the brands include Nest, GE, Philips, Honeywell, and more.  If you've used any of these, you probably already know that you have to control them from separate apps and/or systems.  The Wink Hub 2 has been designed to simplify your smart home by connecting all of these brands together, making your smart home even smarter!  Click here to learn more about the different products and brands that work with Wink 2.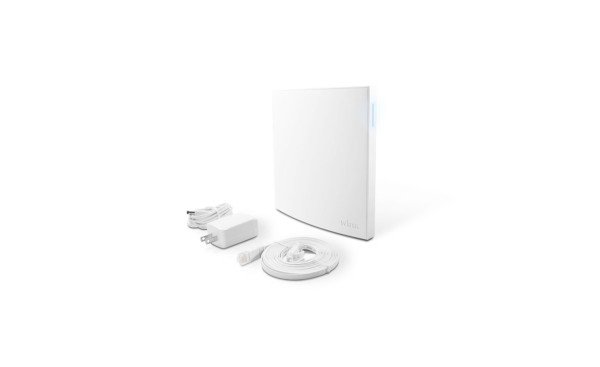 Features of Wink Hub 2:
Noted as the "first smart home hub designed for the mainstream consumer."
Simple to set up:

"Auto-discovery makes the simple setup process even more intuitive and lightning quick."

Expansive support:

"With support for Bluetooth LE, ZigBee, Z-Wave, Kidde, and Lutron Clear Connect, Wink Hub 2 works with more smart home protocols than most other hubs."

Sleek design
Enhanced connectivity:

New Ethernet port and more powerful Wi-Fi radio that supports 5 GHz and improves connectivity.
For more information, check out the Wink Hub 2 FAQ page.