Encouraging sensory exploration is essential for several individuals with autism, sensory processing disorder, or other special needs.  Sensory Jungle Water Beads for children are one example of a sensory product and have "been clinically tested to provide the sensory input that special needs' kids desire."
Sensory Jungle water beads "encourage sensory exploration by creating a soothing tactile experience."  They are 100% nontoxic and safe for toddlers and children ages 3 and up.  In addition to encouraging sensory exploration, they also promote developmental learning by helping children with:
Counting
Color recognition
Fine motor skills
Language development
When they arrive, they'll appear as 8,000+ tiny hard marbles.  To get them to their desired texture, place the water beads in an absorbing jar of distilled water overnight.  After soaking in water, they'll grow to be 1,000x their original size!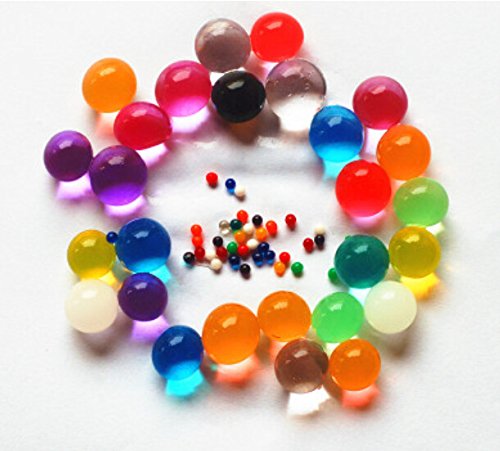 Sensory Jungle Water Beads Features:
Made of durable, super absorbent polymer sodium polyacrylate.
A tub or bowl full of these soft, squishy little "water balloons" creates a soothing tactile experience for individuals with sensory processing disorder, autism, and more.
Beads can be used in clinical or home settings as therapy toys.
The beads won't break or burst like other brands, "because we test them thoroughly as special education toys."
Unlike competitor versions, you can dehydrate these back to their original size and use them again and again!
No sliminess or stickiness.
The water beads are available to purchase on Amazon for $7.95.