American Printing House for the Blind is the world's largest nonprofit organization creating educational, workplace, and independent living products and services for people who are visually impaired.  One of their products which has been around for years is Talking Typer.  In April, they brought the Talking Typer app to the App Store!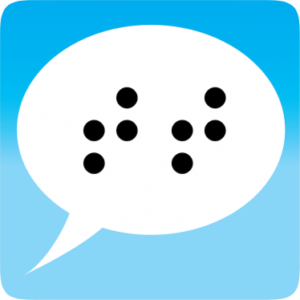 The original Talking Typer is available as a Windows Digital Download.  The original "is a computer keyboarding and typing training software that speaks and displays lessons on screen."
The new Talking Typer app is an accessible typing and computer keyboard tutorial designed to help increase speed and accuracy.  It comes with 35 built-in lessons at levels 1-10.  It is built for students who are blind or visually impaired but can benefit all students.
In addition to the 35 default lessons, parents and teachers can create new lessons, edit lessons, or assign lessons to individual students or groups.  The app saves the results of each drill allowing students, teachers, and parents to monitor improvement.
Features of Talking Typer App:
Comes with 35 built-in lessons that help students make typing progress
Also features Hurry Scurry, which is an exciting game where students earn points by typing letters before the ball drops
Helps improve one's typing by practicing speed and accuracy
App is self-voicing and fully accessible using Apple's VoiceOver
Developers recommend using external keyboard