Portable communication doesn't get any better than this!
The Hip Talk Plus is a wearable augmentative and alternative communication (AAC) device. AAC devices help people with disabilities who have lost their natural speaking ability to be able to communicate or express their thoughts, wants and needs to others without speaking.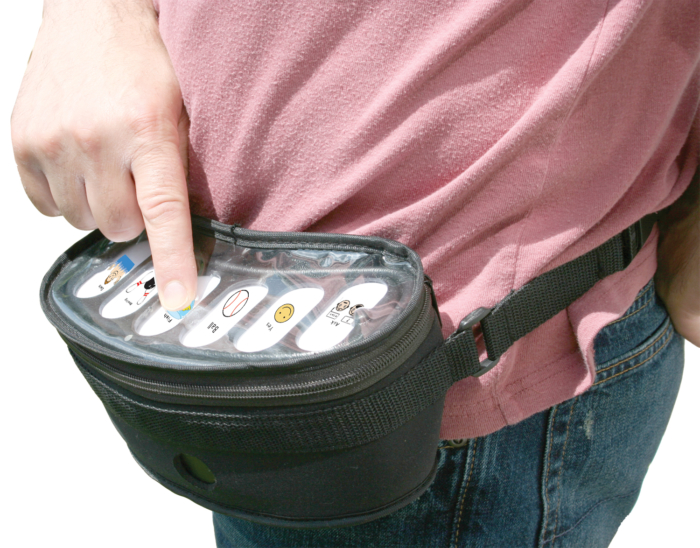 The Hip Talk Plus is by Enabling Devices, a company that has created products to help people with disabilities participate fully in the world for more than 30 years. Founded in 1978, the family-run company provides caring, individualized service to each customer.
Enabling Devices' AAC products include simple one- and two-message communicators, more complex progressive communicators, wearable communication devices, and AAC devices for the special needs education classroom.
The speech-generating devices are for children and adults with complex communication needs, including autism, cerebral palsy, ALS, stroke, aphasia, Down syndrome and other diagnoses.
The Hip Talk Plus allows users to stay with an easy and familiar device as their needs and abilities may change.
The newly-improved Hip Talk Plus device features:
300 seconds of recording time – 5 seconds of record time per message
Incredible sound quality
Auditory cueing
Magnetic snap-on frames for easy icon changing
New, waterproof Neoprene carrying bag
Adjustable waist strap to fit most
Sleep mode to save battery life
Volume control
Low battery warning
Three interchangeable frames with 3, 6 or 12 messages
With the Hip Talk Plus, you can record and re-record different sayings. You have the option to choose from either three, six or 12 different icons you can record on.
All you do is hold down the icon you want to play and speak into it so it records your voice.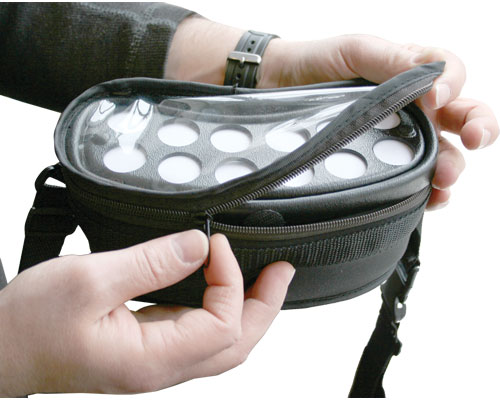 The auditory cueing allows for the user to hear a message at a lower volume when a button is pressed. A second press on the button plays the message at a normal volume setting. It's especially helpful for a visually-impaired user or someone with reading difficulties.
The Hip Talk Plus makes it easier for people with disabilities to communicate and interact with family and friends. For more information, visit https://enablingdevices.com/product/hip-talk-plus/.